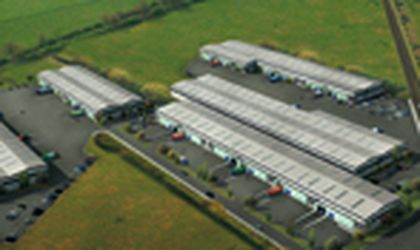 The two companies will start construction works this year on six of the parks, which require EUR 87.5 million in investment, DTZ real estate agency has announced. The six planned parks, which will total 315,000 sqm, will be located in Bucharest and secondary Romanian cities such as Timisoara, Brasov, Oradea, Cluj-Napoca and Constanta.
The first three of them, to be located in Brasov, Chiajna, a town close to Bucharest, and Timisoara, will see the beginning of construction works in the second quarter of the year, and the other three in the third quarter.
Helios entered the local market in 2005. Its first project, Mercury Logistics Park at Bolintin Deal, is located on the main A1 Bucharest-Pitesti highway. Phoenix Real Estate entered the Romanian market in 2001, and has already developed 60,000 sqm of warehousing and logistics projects locally. The two firms formed a joint venture in 2006 for investing in industrial facilities in Romania.
Corina Saceanu