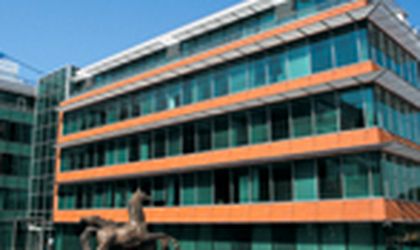 The increasing number of foreign investors in the local property market, including numerous institutional investors and recently conservative players, has triggered the need for local real estate specialists with certification acknowledged abroad. Being accredited with the local valuation body ANEVAR is a step towards maturity for the Romanian property market, but not quite enough for international players, which require higher profile professional recognition. More and more Romanian real estate professionals who are working with real estate consultancy firms or developers are turning to Western European certification: RICS – The Royal Institution of Chartered Surveyors.
Many of the expats working in Romania in property investment and consultancy are chartered surveyors in various areas in the field, having received their RICS certification in the UK. While in other countries in the region, like Poland and Hungary, local universities are partnering RICS in offering training courses which are part of the certification program, the Romanian market lacks such an initiative. The only solution that local candidates for RICS have is to attend online courses or through foreign universities.
There are currently 20 applicants from Romania hoping to join RICS, "typically mature, well-educated professionals having worked in the property industry for a number of years," says Liliane Van Cauwenbergh, director of RICS Europe. However, more junior professionals may join RICS after graduating from an RICS accredited course.
Some 13 firms that are members of the RICS are currently active in Romania, while the number of individuals is in the region of 20, according to data from RICS. There are more foreign chartered surveyors than local ones, and the number could be even greater on the foreign side, as many of the expats are registered in their home countries. In Poland, 74 companies are registered with RICS, while in Hungary, it is 54. Only five of the chartered surveyors listed with RICS for Romania are local people.
"I started the process two years ago, through a professional route that requires two years of Assessment of Professional Competence (APC)," says Muler Onofrei, managing director of Aleph Properties. "In order to pass the APC I had to get through a RICS accredited course. In my case it was the Postgraduate Programme in Property Investment with the College of Estate Management, at the University of Reading, England," says Onofrei. He expects to pass his exams with RICS in less than one year. "Once you have RICS on your CV, it means that you speak the difficult language of international real estate. And this is a good start for business discussion," Onofrei adds.
"The RICS qualification is a mark of excellence and professionalism, something people only come to value over time. The real estate markets of Poland and Hungary are some 5-10 years ahead of Romania in terms of their evolution and so I expect as the Romanian market gets more sophisticated and complex over the years people will begin to realize the value of having an advisor who is well educated, practically experienced and professionally honest by their side," says Michael Lloyd, principal and managing director of Baneasa Investment. Lloyd, who has been working in Romania for the last 15 years, received his RICS certification in 1990 in the general practice segment, which covers all aspects of commercial and residential real estate, valuation and markets.
Players on the local property market say such certification is required in order to bring rules to a market which needs regulation, and that in the next few years, this certification will become important, as the market starts to cool off and people look at such additional details.
"During property booms, when the caliber of employees and firms can become less important to some clients, then the need for RICS certification is decreased. However, as the market stabilizes the more established professional developers and investors remain and it is they who look to their consultants for the professionalism that the RICS certification ensures," says Stuart Adair of Gardiner & Theobald, a company which is also on the list of RICS member firms. Gavin Moore, partner with the firm in Romania, became a chartered surveyor in 2003. "In general, our clients consider the chartered status as an important indicator of our professionalism and it gives them confidence that they will receive the same level of service that would be expected across the world," says Moore.
Apart from gaining knowledge in the field, RICS members must obey a code of conduct, which increases trust from foreign players. "It is quite common practice for an agent to take fees from both parties in a transaction whether leasing/renting or buying/selling. The RICS forbids this practice. You can only have one client and it is the client that pays," says Jonathan Youens, managing director with Creativ Global Property and a Fellow with RICS. The FRICS certification is the highest level of RICS. Youens first qualified with RICS in 1974, under the general practice surveillance section. In his view, the qualification is a recognized standard that is held in the same esteem as that of a lawyer or a chartered accountant. "It is also recognized by the courts when a surveyor is required to be an expert witness," says Youens.
"There are no accredited RICS courses provided by the universities or higher education institutions in Romania at present which means the most realistic way to qualify is through the distant learning programme offered by Universities such as Reading's College of Estate management in the UK. More mature markets in continental Europe such as Hungary and Poland already have universities offering accredited courses," says Ben Binns, associate director with King Sturge in Romania. "I think this will come to Romania soon," he goes on. Binns qualified through RICS in 2005, after a four-year RICS accredited course in real estate management at Nottingham Trent University.
"The certification is generally required by larger clients of whom myself and the company act on behalf, particularly for valuation purposes," says Binns. King Sturge Romania currently has two RICS members on staff – co-director Mark Mannering and Binns, and two currently going through the distance learning route of the College of Estate Management in the UK – Alexandru Pocatilu and Oliver Braithwaite.
"From the advisor's perspective, it is very difficult to attain RICS status – there are no study courses taught in Romania yet for RICS membership. It is a long – more than three years – and demanding study program," says David Howard, head of SHM Smith Hodgkinson in Romania. Howard, who received his qualification in 1987 in the general practice division, believes RICS status is essential when competing for most major international assignments, and that the demand will increase in Romania as well once the market becomes more sophisticated and competitive.
Individual membership seems to be preferred, as the membership of a firm comes after a certain number of partners in the firm become members of RICS. The fees for trainees and RICS members in Central and Eastern Europe are almost three times lower than those for RICS membership in Western Europe. For Romania, when a trainee enrolls for the training, they have to pay a EUR 350 enrollment fee. The yearly trainee fee is EUR 63. Once a trainee has passed their final assessment, the yearly membership is about EUR 120 for those who have been members for less than six years, about EUR 200 for members of more than six years' standing and EUR 250 for fellows. The training can take up to two years. "It is hard work, but once achieved it will open doors to whatever an individual pursues," says Gavin Moore.
Costel Florea, partner & head of capital markets with Cushman & Wakefield Activ Consulting, believes the lack of a RICS office in Romania was one major impediment for more locals receiving the certification. However, it does not plan to open such an office any time soon, according to RICS representatives, and serves the region through its Hungary office. Razvan Gheorghe, head of Cushman & Wakefield Activ Consulting, and Costel Florea received their RICS memberships in 2007.
By Corina Saceanu