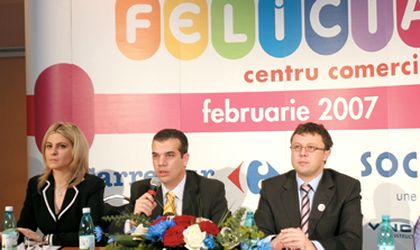 The commercial center will have a 26,500-sqm rentable area and will include a Carrefour store and Media Galaxy, with an adjoining commercial galleria of 90 stores and restaurants.
The hypermarket itself needed half of the total invested amount. The French retailer is planning to open two new stores this year, another in Iasi and one in Cluj-Napoca, said Jacobo Caller Celestino, general manager of Carrefour in Romania. The company's development strategy starting this year is to open at least three stores per year, he added.
The first hypermarket in Iasi will cover some 15,500 sqm, of which 8,600 sqm is sales area. The retailer is expecting the store to attract not only local customers, but visitors from Ukraine and Moldova passing through the area, said the Carrefour GM.
The retailer was recently said to be interested in taking over the Univers'All location in Unirii Square, after its operator filed for bankruptcy. Celestino wouldn't comment on the issue as discussions continue. "We won't talk about this, we won't confirm anything until we have the final signatures. It is our policy with all the projects; the location in Unirea is very interesting to us, as are many other locations for which we are carrying on discussions," he said.
Carrefour operates seven hypermarkets in Romania and has so far invested over EUR 220 million in the country. Soconac, division of the French Vinci Construction Grands Projects, collaborated with it in developing the Orhideea and Feeria stores, each requiring around EUR 40 million in investment.
Corina Saceanu