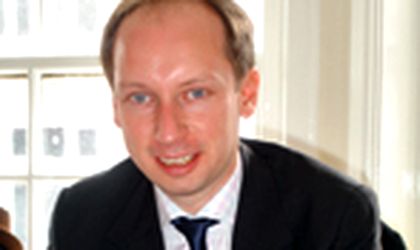 The fund is in advanced negotiations to finalize several transactions in Romania, and its representatives no longer see potential in fully let office projects with yields below 7 percent. The fund has so far mainly invested in small to medium offices in Romania.
However, co-developing such projects remains attractive, say the fund's managers, who would rather look at offices with short-term leases.
One effect of the international financial crisis has been to prompt developers to scale back or even cancel some projects, which means, in Fabian's view, opportunities for existing players. "It may also mean some further attractive opportunities for the company to pick up buildings, where the shorter lease lengths unexpired mean they no longer fit into the investment grade category," say fund managers.
Fabian is also looking at retail, which is currently lacking from its Romanian portfolio. "In retail and logistics, yields for fully let buildings or for forward purchases of buildings once let continue to offer attractive yields of between 7.25 and 8 percent. To date, the company has not purchased any such assets. This is in large part due to their scarcity value, their large unit price relative to the size of Fabian Romania and legal title issues. However, the investment manager is looking at a number of opportunities in both of these sub-sectors," writes the report. The international financial crisis has put pressure on real estate financing, so investors are trying to spread credit risks. Fabian is doing so not only with different financial institutions but with different and interpolating lengths of credit and a mix of fixed and floating loans.
Construction procurement and costs are secured by not relying on a single developer and by locking in fixed construction contracts once planning permission is achieved. The fund currently owns EUR 120 million assets in Romania, as evaluated at the end of last year, up 52 percent on the initial investments. Fabian owns eight properties in Romania, of which the best performance was that of New Town Residence, developed in partnership with Mivan development. The project's value went up by 20 percent at the end of last year on September the same year, to EUR 20.7 million.
Corina Saceanu