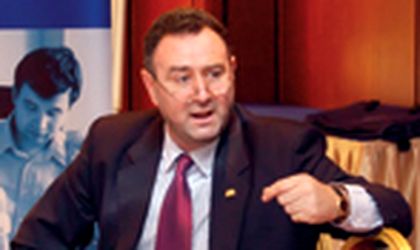 "The demand on the mortgage loans sees a slow down and we will not see such a spectacular growth on the real estate market as in the previous years," said Crivii.
In 2007, Darian increased its business following the expansion strategy in the country, the company now running 20 evaluation centers in Romania, and also due to increased demand for property evaluation reports needed for contracting banking loans. According to Crivii, services on such reports covered 70 percent from the company's turnover.
For 2008, Darian plans to focus more on the profitability of the company instead of expansion plans.
The company's net profit is calculated at 30 percent of the company's turnover. Darian holds a share of 15 percent from a market with 200 companies and seeks a turnover of EUR 4.8 million, with 30 percent more compared to the company's results from 2007.
Darian almost doubled the business in 2007, registering an increase of 85 percent to reach EUR 3.75 million worth turnover, compared to previous year.
According to Adrian Crivii, the company completed 25,000 evaluating reports, compared to 12,000 evaluations registered in 2006.
In 2007, Darian completed evaluation reports for privatizations and M&A, for clients such as Automobile Craiova, Antibiotice Iasi, Unirea Iasi, or Koyo Romania.
Darian also will evaluate the Romanian state participation in the 50 companies of Proprietatea Fund. The evaluation reports for privatization, mergers and acquisitions stand for 18 percent from Darian's turnover.
Magda Purice