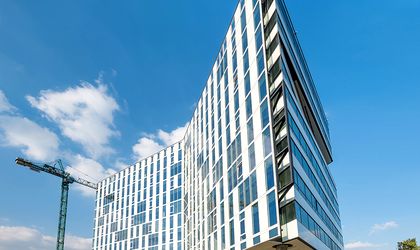 NEPI Rockastle, the major investor on the Romanian real estate market, with a portfolio close to EUR 2 billion comprising mostly retail projects, made around EUR 100 million from rents in the first three quarters of the year, and will probably reach EUR 120 million by the end of the year. Other important investors are AFI Europe with more than EUR 40 million in income in the first 9 months, and Globalworth.
Globalworth, with an EUR 1.2 billion portfolio in Romania, including office buildings and industrial projects, reported a net operating income of EUR 51.7 million in the first half of the year and, according to BR estimates, will reach EUR 100 million until the year-end in Romania and Poland.
The company founded by Ioannis Papalekas had an 879,300 sqm rental surface owned in Romania, while let and pre-let and total annual contracted rental income for the combined portfolio stood at EUR 141.1 million.
AFI Europe have 200,000 sqm in Romanian properties.
"At this point, our trading portfolio comprises over 200,000 square meters in our assets, 60,000 square meters of leasable development land and 70,000 square meters of leased lines, the development of which will start in 2019. In addition, next year we will see the first apartments built by AFI Europe in Romania, the first phase of AFI City to be completed by the end of next year," said Doron Klein, the CEO of the company.
More than half of AFI Europe's income in Romania was the EUR 27 million operational income from AFI Cotroceni, the biggest Romanian mall.
Another big investor, Immofinanz, has properties in Romania with EUR 797 million in value, which represent 18.6 percent of the company's total portfolio. In the first three quarters of the financial year 2018, rental income in Romania totals EUR 35.4 million, which represents 20.2 percent of the total rental income at the group level, and according to BR estimates the value of rental income could reach EUR 50 million by the end of the year.
Finally, CA Immo has a EUR 260 million portfolio in Romania, which brings the company around EUR 20 million in rent income every year. The Austrian developer and investor recently finalised the Orhideea Tower office project of 37,000 sqm and acquired this summer the Campus 6.1 office building from Skanska for EUR 53 million.