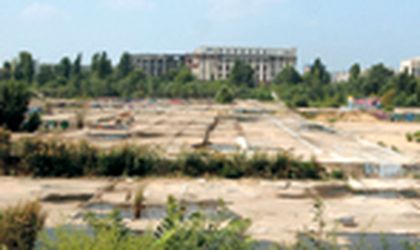 Works on the project were scheduled to start in 2007, but paperwork delays pushed the deadline back to 2009. Construction works are expected to take ten years.
Esplanada will be built on 10.7 hectares located in downtown Bucharest and, by completion time, will deliver 800,000 sqm of offices, residences, retail, cultural buildings and green spaces.
The local authorities will get a EUR 40 million building in the project and 12,000 sqm of office space, under the PPP agreement that the project will become state-owned after the 49 years stipulated in the contract.
Esplanada is set to become the biggest project in Trigranit's portfolio. The developer plans to invest up to EUR 3 billion in Romania in the next five to seven years. EUR 180 million will go on a commercial center in Brasov, and the developer is looking at Galati for a mixed project of retail, residential and office space. Trigranit owns the Polus Center in Constanta and sold last year Polus Center Cluj to investment fund Immoeast.
Another PPP in Bucharest is the Casa Radio project. With a similar amount of investment, it began in 2007, after several years of negotiations and issues triggered by interchanging investors. The project, to be called Dambovita Center, is developed by Plaza Centers, part of Israeli group Elbit Medical Imaging, in partnership.
Magda Purice