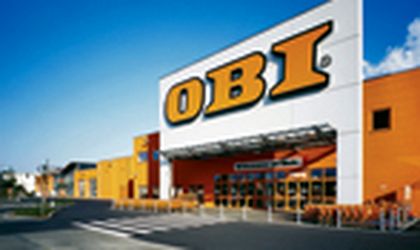 "We will focus on opening two locations at first in Bucharest and Oradea. Our company strategy in Romania is to secure development spaces in retail parks, rather than starting a greenfield investment which is more difficult," said Dieter Messner, board member with Obi.
A regular Obi unit involves 8,000 to 12,000 sqm of sales space and employs 120 personnel. Each unit usually requires between EUR 3 and 4 million in investment. Obi is planning to build three types of store formats in Romania, depending on available city locations. According to Romano Quinzi, the Obi manager for Romania, the company might open 20 to 25 outlets in the next two to three years, raising the amount of investment to at least EUR 80 million.
"We already have 40 projects to consider in Romania," Quinzi said. "We cannot compete in the first two years with the already existing DIY operators on the local market, since they are already operating some 20 units, each," added Messner.
German operator Obi owns 509 DIY stores in 11 countries, of which 330 are in Germany. According to Messner, the company gets 50 percent of its sales from the German market and the other 50 percent from foreign markets. In 2007, Obi reported EUR 5.8 billion in turnover.
The other DIY players on the Romanian market are Praktiker, Bricostore, Mr. Bricolage and Baumax.
Magda Purice