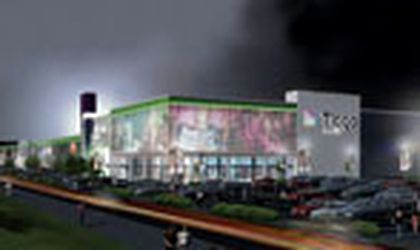 Several years ago, there were plenty of locations to choose from in Bucharest and around the country, but the access to financing was a sore point. While the number of locations has diminished and the battle for suitable and affordable land has begun, the access to financing has become less complicated.
Last year only eleven developers announced more than EUR 13 billion of real estate plans for Romania in the next ten years. "In order to be able to make a grounded analysis of the future of the Romanian market one should know exactly if, apart from the greenfield retail, office, logistics and residential developments, this figure includes infrastructure or industrial developments as well. Also it is essential to know if these are pipeline projects and what percentage of the land has already been acquired. Last but not least it is important to find out if there is an overlap of projects, i.e several developers bidding for the same projects," Arpad Torok, chief leasing officer and development director at TriGranit Development Corporation, told Business Review.
"The figure stands for a higher level than we could have anticipated a few years ago. Secondary cities are well behind Bucharest in terms of development, therefore there is a significant need to catch up to the Bucharest level all over the country," says Nicoleta Radu, business director at Westhouse Group.
"Usually, 60 to 70 percent of planned projects are completed," Torok said. Radu agreed with the figures. "The rest is usually postponed according to each investment specification for the near future," she added.
While some of the names on the list also have businesses and real estate developments elsewhere, others have started fresh in Romania or just picked the country as a first step for expansion. This was the case for Copper Beech, Westhouse and Opus Land Development. These companies are controlled by groups of foreign investors who have committed part of the needed investment. Around 25 to 30 percent is equity while the rest is covered by loans. "In the case of developers with a positive track record and a substantial portfolio, financial institutions sometimes provide higher loans for their projects and the equity part can be about 20 percent," says Torok.
"Ideally, investments rolling in less than three years should be 50 percent equity and 50 percent debt," says Daniel Stan, CFO of Westhouse Group.
The biggest amount said to have been allotted to Romanian property is the EUR 3 billion TriGranit Development has budgeted for the next five to seven years. TriGranit's involvement in Romanian real estate is not new; it dates back to when the company first started discussions to build the EUR 1.2 billion Esplanada project in Bucharest. The developer plans to expand the Polus retail chain, currently present in Cluj-Napoca and Constanta, to other cities. The next target is Brasov, where the company already owns 24 hectares of land. Residential is another segment in which TriGranit is likely to invest in Romania and the firm is now looking for such an opportunity.
Second in line comes Copper Beech, a developer controlled by British investors, who hold the company together with Diwaker Singh, the managing director of the group.
Copper Beech Group will develop 17 residential projects in Bucharest and neighboring areas with a EUR 2.5 billion investment over the next five years. One of the biggest projects is a mixed development in the north of the city, followed by a residential compound on 160 hectares in western Bucharest. Overall, the projects consist of 16,000 apartments. Copper Beech has already spent EUR 62.5 million on land, having secured 600 hectares. The company plans to spend EUR 100 million more on land.
Copper Beech Group's first project, called Blue Tower and worth EUR 30 million, features a 16-level block with 156 apartments in the Colentina area of Bucharest.
Another company that has announced significant investments for Romania is the Norwegian-British company Westhouse Group. It plans to put EUR 1.5 billion into 20 residential projects to be developed in Constanta, Bucharest and Brasov by 2014. The company has already purchased 1 million sqm of land worth EUR 140 million in the country, said Nicoleta Radu, business director for Westhouse Group. It is currently developing three residential projects worth EUR 50 million in Constanta, with delivery time estimated for 2008-2009. The projects, including Oasis Residences Central Apartments in Constanta, and Corallia Residence in Mamaia, will deliver apartments costing from around EUR 55,000 for a one-room studio to EUR 120,000 for two-room apartments.
In its turn, the real estate division Seven Hills owned by the Israeli concern Benny Steinmetz Group (BSG) plans to double the value of its current investment on the Romanian market, to reach EUR 1 billion within two years. Seven Hills has put EUR 120 million into West Park Residential to be completed in 2011. BSG plans to put some EUR 210 million into three announced residential projects in Bucharest and Ploiesti.
Meanwhile, ECE Projektmanagement intends to open ten commercial centers in the following ten years, with an average investment of EUR 100 million per unit. The German company is currently looking for spaces in major cities
across Romania with surfaces between three and five hectares and above.
At the same time, Irish developers Mivan Development and Moritz Group will build at least ten Tiago malls countrywide with a EUR 700 million planned investment by 2011, the two companies announced. Michael Whelan, owner of Moritz Group, said Mivan will invest EUR 300 million in a Bucharest business center and EUR 100 million in a logistics project.
Another Israeli firm, Africa Israel Europe (AFI Europe), part of the group Africa Israel Investments, has increased its investment in the Cotroceni Park project in Bucharest to EUR 300 million from the initially-announced EUR 165 million. Besides the mixed project, AFI Europe is planning to allot EUR 500 million to build up to 4,000 apartments and possibly a commercial center on the premises of the Laromet factory in Bucharest.
A EUR 700 million investment comes from Turkish developer Opus Project & Development, which will build a mixed project in north Bucharest, the company has announced. The project, to be called Cosmopolis, will consist of housing, retail space and offices in Stefanestii de Jos.
By Corina Saceanu