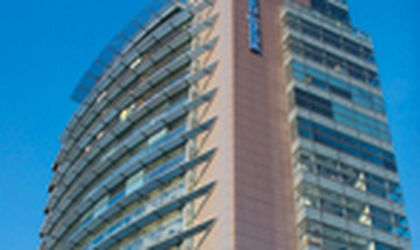 DEGI launched a special real estate fund for institutional investors, called DEGI Europa Retail, in April last year, which is intended to invest in commercial properties across Europe and has an investment target of EUR 1.5 billion. "Of this amount, we can invest around ten percent, or a maximum of EUR 150 million, in the South Eastern Europe region, including some new EU members, such as Romania," says Schomberg.
"We think we will increase the total investment volume in Romania, but we haven't planned for a specific figure," she explained. Another 25 percent of this fund could go to Central and Eastern Europe, which includes Russia, Turkey and Ukraine.
"With regard to the climbing debt costs for leverage buyers – as a consequence of the weak development of the US economy and the credit crunch – we're seeing a new trend on the European property markets. Now, equity-orientated real estate investors like the German open-ended property funds are currently in a comfortable market position. In rough economic times they can provide a high transaction reliability that strengthens their position as a welcomed purchaser. This is what we've also noticed in Romania," said Schomberg.
DEGI is looking at investments in both office and retail properties fully let or close to 100 percent tenancy rate, or at developments, but with a very low risk. "Our investors prefer low risks," says Schomberg.
It took DEGI two years to scan the Romanian market before it took the final step last year. The three office buildings of an investment volume of roughly EUR 110 million acquired in Bucharest from Charlemagne Capital were bought through two separate funds launched by DEGI. The open-ended DEGI International fund, launched in 2003, invested first in Western Europe, before looking at countries in the second line, such as Romania, Schomberg said.
DEGI is investing in Romania from its Frankfurt headquarters and has no plans to open a regional office in Romania any time soon. DEGI was taken over from Dresdner Bank by Aberdeen Property Investors, one of the five largest real estate asset managers in Europe, in March this year, for EUR 110 million.
Corina Saceanu