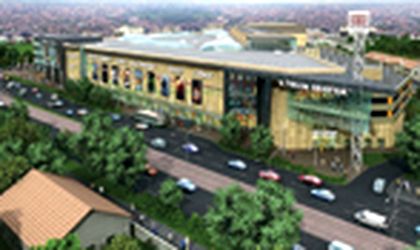 This is the second of the planned Atrium centers in Romania for which the investors have received the construction permits within six months of starting work on their mall in Cluj-Napoca. The developers will shortly announce the contract for the Arad mall and start construction works as well.
The malls in Baia Mare and Satu Mare are likely to receive permits early next year and start work by May, according to Michael Israeli, the company's manager for Romania.
The leasing process for Atrium Arad, conducted by DTZ Echinox, is estimated to reach 40 percent of the available space by the beginning of next year. Construction works at Atrium Arad, which needs EUR 72 million for completion, are scheduled to end in the first quarter of 2009.
The Atrium Centers chain will need EUR 300 million of investment to complete, while the developing company is planning EUR 900 million of total investments in Romania in the following years.
Corina Saceanu