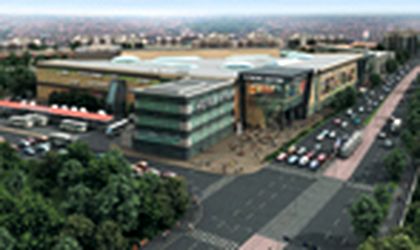 The developer has already purchased plots in Romania for these first projects in Arad, Baia Mare, Cluj-Napoca and Satu Mare, for EUR 47.2 million, according to the developer's latest report.
The four plots of land, which carry development permits, are currently evaluated at some EUR 52.4 million.
The four projects are expected to cover more than 150,000 sqm of built area, and will be built during the next two to three years.
The company has already started the construction of its Arad-based commercial center, an investment of EUR 72 million. It has signed rental contracts for half of the 30,000 sqm rentable area of the center.
The space has been rented by supermarket Billa, and brands like Sephora, Marks & Spencer, Diverta and Meli Melo.
"Heads of terms have already been agreed with a number of operators and anchor tenants. Construction is expected to span a two to three year period," said a company report.
Dawnay Day will also start construction works on its Cluj-Napoca project this year, with works set to begin next year on the Baia Mare and Satu Mare units.
Dawnay Day entered the Romanian market through the acquisition of Macromall commercial center in Brasov.
The buyer paid EUR 16.6 million for the shopping center, which was recently evaluated at EUR 17.1 million, three percent up on the acquisition price.
Dawnay Day Carpathian is listed on London's AIM market.
Corina Saceanu