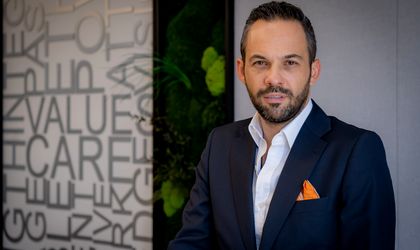 Crosspoint Real Estate, Savills' international partner in Romania and one of the largest local providers of real estate services ends 2022 with a consolidated turnover of 2.85 million euros, up 17% compared to the previous year.
This year, the real estate company is launching a new segment dedicated exclusively to residential leasing through accesing the private rental sector. The new department will offer a wide range of rental properties, from apartments to family homes, in various neighborhoods in Bucharest. Prospective tenants will have access to detailed property information, photos and tours, making it easy for them to find the perfect rental property. In addition to helping tenants find their next rental property, the department will also offer assistance with the rental application process, lease negotiation, and move-in coordination.
"As a result of the sustainable growth of the turnover, double-digit (+17% compared to the previous year), but also of the trends we have observed lately on the real estate market, we decided to develop the agency`s portofolio and enter a new segment, that of residential rentals. The launch of the new department strengthens our presence on the Romanian market and marks a new major achievement for us: business expansion and Crosspoint's entry into the PRS market, by offering consulting and assistance services throughout the entire rental process. We are happy to see how the initial plan to develop new departments and solutions for the residential segment is taking shape and keep optimism high about the evolution of the rental market, at least for the next two years", points Codrin Matei, Principal Partner, Crosspoint Real Estate
 —
"We are pleased to announce the expansion into a new residential segment, namely real estate leasing. We understand the challenges that come with identifying a rental property, and our new department benefits from the experience and know-how of residential professionals who will facilitate the rental process.", said Alexandra Nistor, Senior Account Manager, Crosspoint Real Estate
The strict credit policy, the rapid increase in inflation or the costs of construction materials are factors that influence the evolution of the residential market and generate, for the moment, a much faster growth trend in the rental area, compared to sales. At the same time, affordability, flexibility, reduced financial pressure and the elimination of related tax and repair costs represent a competitive advantage in the residential rental market. Thus, Crosspoint specialists estimate an increase of more than 20% in demand on the rental market in the next 24 months.
"As an increasing number of clients are putting their acquisition plans on hold, we believe that rental alternatives are going to become more popular in Romania in the following years. If up to this moment Romania recorded the highest level in Europe regarding homes in personal ownership, with a weight of 95%, double that of Austria, this year we are talking, for the first time, about a historical moment – the transition to a market of rentals. So, we are talking about a trend that we have identified at the market level through prospecting activities, and at the same time we are happy to access this new segment with enormous potential for growth and development. Although it is premature to pronounce on the evolution of the new department, we are confident that the PRS market will grow in the coming years, the reasons being primarily related to the harsh lending process and the blocking of PUZs that will stop, for the time being , the delivery of a sufficient number of apartments, an effect that will be felt in the next two years.", said Alexandru Berilă, Senior Leasing Manager, Crosspoint Real Estate