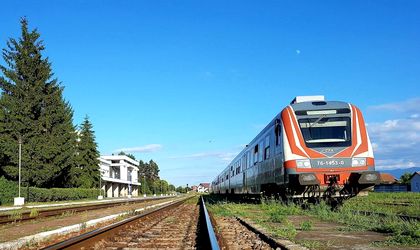 Transport minister Lucian Sova said on Tuesday that he is certain that the railway link between Bucharest's North Railway Station and Otopeni Airport will be ready by 2020.
"We will have a train to Otopeni before the end of my term. Work is already being done to double up the railway on the existing route, by CFR Infrastructura, and when the time comes to start moving towards the airport, the feasibility study will take less than a month. It's 16 km of railway, but for trains to be able to cross the old alignment, another line needs to be built which will turn right to the airport, cross over the DN1 and all the road infrastructure in the area. I am certain that by 2020 we will go to the airport by train," said the minister.
He added that the feasibility study for the project will be ready in November and that the total cost will be around EUR 90 million.