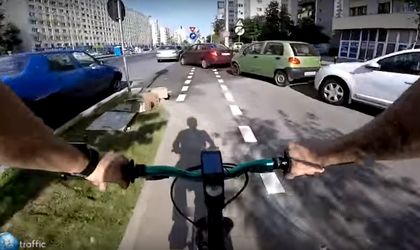 The Bucharest City Hall announced that on August 3 it will start the enlargement works for Fabrica de Glucoza street from two to four lanes.
According to Hotnews.ro, in the first phase, demolitions will take place for 3 weeks for widening the street.
The whole project will take 15 months. By the end of this year, the A3 motorway will enter Bucharest via Petricani Road, and Fabrica de Glucoza street is vital for deflating traffic in the area. If the works on the A3 motorway connections are completed and the extension of the street is not ready, there is a risk that the area will be blocked by the traffic.
The enlargement of Fabrica de Glucoza was announced by the City Hall back in 2010, but it has been repeatedly postponed. Initially, there were issues with expropriations, then with the auction, then another project was needed.
The Fabrica de Glucoza street project involves widening the road from two to four lanes, adding bicycle paths, parking lots and sidewalks on both sides.
The value of the project is about RON 48 million excluding VAT.
For the planned passages from Doamna Ghica and Delfinul Market, which would ensure the traffic flow on Petricani Road, Doamna Ghica, then to Soseaua Pantelimon, the feasibility studies are now being restored.