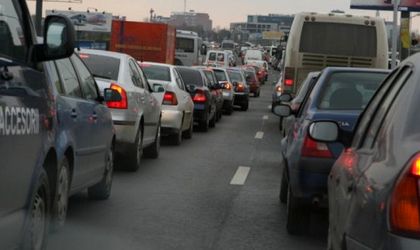 Prime minister Viorica Dancila said on Thursday that Romania will apply for European funding of the Bucharest Ring Road and that the project is ready to be sent to the European Commission on Monday next week.
The total amount Romania will apply for is over EUR 1.3 billion, excluding VAT.
"We've made important progress towards ensuring the funding of investments for the existing Bucharest Ring Road, as well as for the new, motorway-type infrastructure. The project to request European financing is ready and will be sent to the European Commission on Monday. (…) The government will offer all its support to attract the necessary European funds for this project," said PM Viorica Dancila.
Earlier this week, European Commissioner Corina Cretu had criticised the Romanian government for not having submitted any major infrastructure projects to obtain funding from the Commission, adding that major efforts are being made in Brussels so that Romania doesn't lose its available funds. Cretu said that there is only one major project currently being analysed by the EC: the Otopeni-North Railway Station metro line.
Bucharest mayor Gabriela Firea also disapproves of the government's management of the Ring Road. She said that the government lied when it said the project couldn't be transferred to the municipality because it would lose European funds, while it hadn't even applied for the funds.
"I want to remind you that in 27 years, the government hasn't even completed half of the Ring Road – works are somewhere around 37 percent, with only 28 km ready out of a total of 74. So we wonder, how many more years will it take for the road to be extended to four lanes? On my first day as mayor I requested that the Ring Road get transferred to the municipality. First I was told no because the EU funds would be lost. I went to Brussels myself, I have it in writing, that it's a misinformation, because the funds are not awarded to an institution, but to the project. The second made-up reason was that the contracts couldn't be transferred. I found explanations for this reasoning, too," said Firea in September.