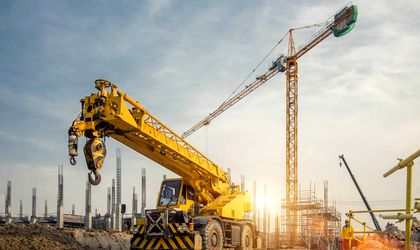 According to the data of the global platform for commercial vehicles Tradus.com, Romania shows higher interest for used construction equipment, compared to other European countries, being on the first place in three of the five categories analyzed. Thus, 19.7% of visitors interested in excavators are from Romania, while 21.5% of those looking for accessories on the platform also come from our country. Moreover, 24% of visitors interested in loaders are also from Romania.
At the same time, our country is in the top countries with high interest for other construction equipment such as telescopic handlers (occupying the second place as a level of interest) or aerial platforms (occupying the third place as a level of interest).
"Romania is the largest buyer market in our portfolio and interest in the construction category is constantly growing. This is explicable, given the fact that Romania is a developing country, and the construction market plays a very important role in the economy," explains Nadja Sörgel, General Manager of Tradus.
To perform this analysis, Tradus.com specialists took into account the number of visits and user behavior on the site. Thus, they determined the level of interest for the categories of used construction machinery in various European countries. Romania ranks first in most categories. At the same time, in several Western European countries, such as Germany, France, Italy and Spain, there is an increased interest for specific categories, such as accessories.
Excavators
Romania – 19.7%
Italy – 11.3%
Poland – 7.5%
Used accessories
Romania – 21.5%
Germany – 7.1%
Poland – 6.8%
Loaders
Romania – 24%
Spain – 11.8%
Hungary – 9.6%
Telescopic handlers
Poland – 19.9%
Romania – 9.5%
France – 8%
Aerial platforms
Hungary – 10.4%
Bulgaria – 9.9%
Romania – 9.7%
The analysis took into account data from a period of 12 months (January – December 2020), in order to find out from which countries most consumers come from, but also what type of construction equipment they are interested in. The analysis included the number of visits for each category of equipment, depending on the country from which they are accessed.
More than 15,000 used construction vehicles and equipment are listed on Tradus.com, and the range of available machinery and vehicles weighs approximately 50,000 tons. Manufacturers, dealers or even construction companies can sell these machines in their own country or abroad, through the online platform.