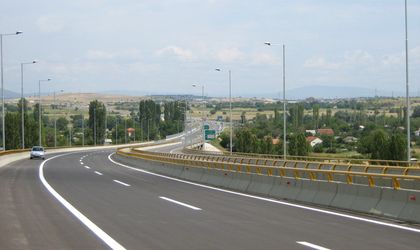 The contracts for the projection and execution of subsections 3C2 (Chiribis-Biharia) and 3C3 (Biharia-Bors) of the Brasov – Tg. Mures – Oradea (the Transylvania motorway) have been won by the association between Trameco SA – Vahostav-SK – Drumuri Bihor SA – Drum Asfalt SRL – East Water Drillings SRL, according to an announcement made by the National Road Administration Company (CNAIR).
The two subsections total 33.9 km of the motorway, between Chiribis and Bors.
The Chiribis-Biharia section has a cost of RON 326.5 million, excluding VAT (around EUR 69 million), the contract has a six-month deadline for projection and 18 months for construction.
Biharia-Bors is worth RON 134.2 million excluding VAT (around EUR 29 million), will take four months to project and 15 months to build.
Both sections have a warranty period of 10 years, according to the Road Company.
If the auction is undisputed, the contracts will be signed only after the legal 10-day period after the results were announced. If the decision is appealed, CNAIR will have to wait for the appeals to be settled.
As for the 3C1 subsection (Suplacu de Barcau-Chiribis, between km 4+200 and 30+550), the evaluation of offers is still being carried out, and the winner of the tender will be announced in the near future.