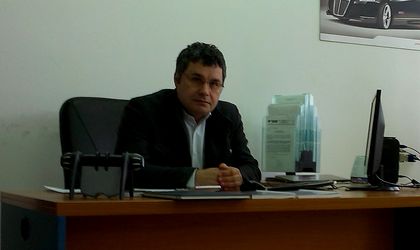 Bogdan Jambori is the new business unit director of Klar Professional, the automotive paints division of local dyes manufacturer Policolor. He joined the company at the beginning of the year. Jambori has over 17 years of professional background as sales manager in the paints and coatings industry for the auto and industrial sectors.
Jambori graduated from the Mechanical Engineering Faculty part of the Polytechnic University in Bucharest and other educational programs over the years. Prior to joining Policolor, he worked for Chempro Chemicals as sales director. Between 2005 and 2011 he served as division director and client management responsible at Poly Delta Chemicals/Quaker Romania. In 2000 he became head of Akzo Nobel – Sikkens where he set up the paint and car equipment division and a department dedicated to special paints and coatings.
Policolor was founded in 1965 and it presently comprises four divisions. It has 20 distributors in Romania.
The Policolor – Orgachim group runs two production facilities – Policolor Romania and Orgachim Bulgaria. It is the leader of the paints and coatings market in South-East Europe, according to company data.
Simona Bazavan