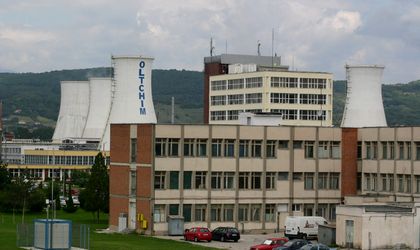 Dynamic Selling Group has finalized the takeover of Ramplast, Oltchim's PVC production arm, in a deal valued at EUR 3 million euros, including VAT.
Dynamic Selling Group participated in the tender initiated on August 23, 2016 by Rominsolv and BDO Business Restructuring, legal administrators of Oltchim, and was declared the winner of the sixth asset package, Ramplast Building Materials Division. "It is the first finalized privatization based on asset blocks at Oltchim. The new owner will takeover 110 employees. We strongly believe that the sale to Chimcomplex will also be successfully finalized", Bogdan Stanescu, the judicial administrator of Oltchim stated to Business Review.
A 100 percent Romanian factory, present on the PVC profile market for more than 22 years, Ramplast became a part of the Dynamic Selling Group on June 14. The production facility has a capacity of about 14,000 tons annually, being the largest Romanian factory in the field.
The Dynamic Group of Companies was founded in 2004 by Cristian Stoleru and Gabriel Stoian, both holding equal stake in the company since its inception. Dynamic works exclusively on the PVC profile and PVC joinery market, developing logistics centers, national distribution and production of PVC joinery and fittings. The group of companies has grown steadily, reaching a turnover of EUR 46 million at the end of 2017, with around 500 employees.
"Dynamic's acquisition of Ramplast was a natural consequence of long and solid business relationships between the two companies and the dynamics of our business development. The substantial collaboration with the Valcea factory, and now its integration into the Dynamic family, means, in fact, our full trust in this Romanian brand. Ramplast is the largest Romanian PVC manufacturer and we should not only preserve this position, but develop it, and open new national and European perspectives, "said Dynamic Selling Group administrators.
Dynamic Group budgeted for the next 2 years investments of EUR 3 million in the refurbishment and modernization of the plant, focusing on the expansion of production capacity. The team operating Ramplast will be taken over as well by the purchaser and 40 new employees will be hired.
In the past year, the national PVC, aluminum and wood carpentry market was worth around EUR 700 million.