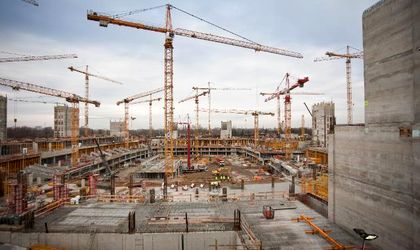 The Romanian government has postponed to August 2019 the obligation to certify all companies that work in construction, planning and construction consulting in the country based on a draft decision developed by professional organisations in the sector that imposes financial criteria to classify companies that are interested in public construction contracts, aimed to discourage those that don't have sufficient resources, according to profit.ro.  
The government must create a dedicated authority to do these classifications of the more than 87,000 companies in the sector.
The Federation of Construction Company Owners (FPSC) and the Order of Architects in Romania (OAR) are working on the government decision project, but they are expecting a further delay, of up to three years.
At the beginning of this year, the OAR published a first draft of the decision for the certification of construction-related companies. The certificate would take into account the companies' legal status, their solvency, as well as their tax records. The main reason these certifications are needed is to assign works to the most competent companies, which should lead to a simplification of the constructors' access to tenders.
Two types of certificates have been proposed: a primary and a qualified certificate. While the primary certificate could be obtained by virtually any professional in the field, the qualified type involves certain classifications that some specialists have said were anti-competitive.
The qualified certificate is the only type that allows firms to obtain public contracts and they are split into superior or inferior classes. The different classes are based on the revenues obtained through activities similar to the one involved by the public contract.
"The operators' classification by contract size is done based on the average annual turnover of the past three financial years, the total value of three reference works and the annual workforce directly or indirectly employed over the last three years, the average number of employees in the technical managerial team," according to the document shaped by the FPSC and OAR.
When these financial criteria cannot be used as a disqualification reason in tenders, another selection method would be that the operators have not had a definitive criminal convictions related to fraudulent tenders.
Certificates will have to be registered in a national database for both domestic and foreign companies.
However, a petition has been signed by over 1,500 individuals to point out that the project excludes most architectural planning firms, which are small and as a result won't be able to access the qualified certificate. They also say that the process discourages foreign companies from entering the market due to the difficult bureaucratic procedure.