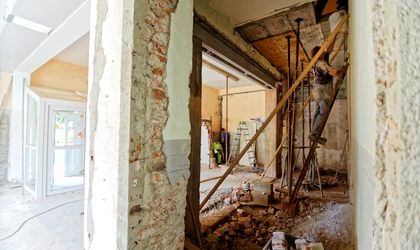 It is known in the construction industry that renovations are projects that are time-consuming and costly. It is different from starting from the ground up because there are issues that need to be resolved first before you can proceed with the renovation. In order to accommodate the changes and additional plans, the old structure should be removed or carefully prepared to make way for new installments. It appears to be simple sometimes that people are not totally prepared for the problems that arise later on. These problems often result in needing way more than the budget intended for it.
Poor Management of Resources and Personnel
Construction should be handled by a team and not just a single expert. This is because this industry deals with different aspects including structural, electrical, and design. The manager should be able to effectively assign and coordinate with the different experts in order to have better organization and overall construction process. 
Faulty Installments and Human Error
Mistakes in construction and renovations can cost tons of money. It is a bigger problem when builders do not fix the problems right away and cause a domino of other problems. This is often a result of human error especially when laborers are not supervised by experts during their work. When looking for a contractor, check for their quality assurance process and make sure that they have an expert that will focus on quality control. 
Poor Assessment and Quotation
The problem often starts in the assessment and estimation process. These are important steps so that projection can be done as to the timeline and budget. The project manager will be able to make proper costing and allocation and this is often the very basis of sealing contracts. When a homeowner and a builder agree on the amount of money needed and the duration, the project ensues. If a lot of factors are overlooked and will only be noticed mid-project, additional manpower, supplies, and other resources are needed. This is often the cause of rift and problems between a contractor and a client. This is very common that when you think of budgeting for your own renovation, make room for an adjustment in the budget. As mentioned on www.costshed.com, an informational website for construction projects, there are a lot of categories that you need to look into in order to make an accurate assessment of the renovation. The great news is, everything you need to know about the price of supplies and other services can easily be searched on the internet and through websites that offer free quotes.
Overspending
The problem in going over the agreed budget is sometimes due to overspending done by the contractor. Sometimes, this is something out of their control too and has something to do with the economy and changes in prices in the market. When other alternatives are not available, builders are forced to spend more than what they intend to even if it wasn't initially planned. Another factor that contributes to overspending is spending too much on manpower that it exceeds the allowable share from the budget. This happens when additional plans, experts, and laborers are needed to complete the project. Sometimes, due to the desired quality of materials, the contractor idealizes in buying and purchases high-end products that are not needed. This is the reason why being realistic in terms of financial capacity is important when going through renovations. 
Delay in Supplies
There are a number of factors that contribute to delay in supplies. One is the unavailability of a particular material which means either waiting for it to be available or finding other alternatives so you can proceed with the next step. Either of this will cost more money. Waiting it out results in adjusting the day in finishing the project. The longer you wait, the more your budget is drained to pay your team and employees. When you look for an alternative, you may find a more expensive one or you can only settle for less. Whatever the problem is, any delay will increase operating costs so you have to anticipate such and prepare for the materials in advance.
Renovation is a tricky business to deal with but knowing these factors can help you address them before they even begin to materialize. Everything can turn out for the better if the management that will handle the job is in tiptop shape and all materials needed are on hand. Any project can be successful with the right people who can do a great job.