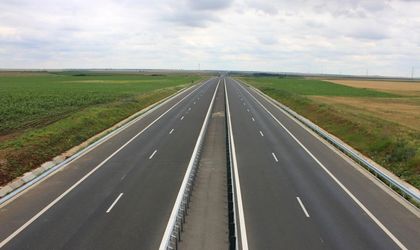 The Chamber of Deputies, as the decisional chamber, adopted today the draft law approving the Iasi-Targu-Mures "Union" motorway, with 261 votes in favour of the bill. According to the project, initiated by MPs of the Popular Movement Party and signed by representatives of all political parties, the Unirii Motorway starts at Romania's border with the Republic of Moldova through a new bridge over the Prut River and ends with a connection to the A3 Brasov – Bors motorway, close to Targu Mures.
The motorway will be financed from the state budget, through the Ministry of Transport, from external loans, non-reimbursable European funds and/or through a public-private partnership. The law stipulates that the procedures for the 320 km motorway are to start within 30 days of its promulgation.
In each annual budget law, during the implementation of the project, the motorway will receive budget appropriations according to the funding required by the Ministry of Transport. The Ministry is also responsible for coordinating the construction of the Union Motorway and will start the procedures required for this investment objective within 30 days of the law's entry into force.
According to the USR MP Catalin Drula, there will be significant consequences after the law is passed. Within 30 days, public procurement procedures for this investment project must be started. Then, every annual state budget law will have to provide precisely the budget appropriations requested by the Ministry of Transport for this project or explicitly derogate from the motorway law; third, the geographical boundaries are clearly defined from the border with the Republic of Moldova with a new bridge over the Prut to the connection with the Transylvania Motorway near Targu-Mures; and fourth, subordinating the project to the Prognosis Commission under the responsibility of PM Viorica Dancila ends – the draft explicitly states that the Ministry of Transport will manage the motorway.