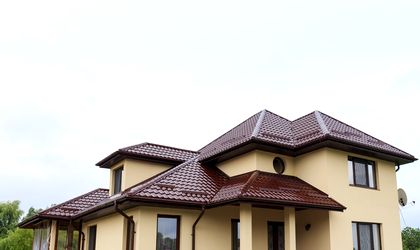 Staying in a house with a damaged roof is very difficult. Therefore, you have to keep an eye on the roof of your house to make sure that it is in optimum condition. Your roof has to be strong enough to withstand the wear and tear of time. If it can't, consider shingle roof replacement. In this blog, we'll discuss the top signs that indicate your roof needs a shingle replacement service.
Warning Signs Your Roof Needs a Replacement 
The roof shingles safeguard you from various outside factors like snowfall, rain, etc. A gap in the shingles can cause the rainwater to damage the interior of your house. Similarly, a seriously damaged shingle can have buckling or curling. Consequently, environmental factors can easily affect you even when you are inside. If you observe a gap or a damage in the roof, contact a renowned shingle roofing company. 
The older your roof is, the more the need of its replacement. Generally speaking, the lifespan of Asphalt shingle roofs is almost 20-25 years. If your roof is older than that, it's high time to consider a shingle roof replacement. Inspect the condition of your roof regularly to make sure it is in perfect condition, even when the roof is appearing perfect.
One of the significant warning signs is the sagging roof. Sagging happens due to the weakness in the roof's structure. A sagging roof can cause damage to your house severely. A wide range of factors like poor installation, flowing water, and structural problems can weaken the shingles. If you observe any changes in your roof structure, consider shingle roof repair without delay.
Water damage is a sure sign that the roof requires an immediate replacement. The stains of water on the walls and the ceiling can be caused due to penetration of water from the roof. This, in turn, can speed up the growth of mildew and mold. As a result, your family's health may get affected. Therefore, you should consider shingle roof replacement as soon as you observe any water leaking from the roof.
The granules of Asphalt shingles protect the inhabitants of the house from the scorching sun rays. With the passage of time, the granules are damaged and fall in the gutters. When you observe the gutters have many granules, reach a well-known shingle roofing company. Before taking their service, make sure they understand your specific needs properly and are ready to provide you service with a warranty.
The Bottom Line 
Contact a professional to inspect your roof thoroughly. Your selected licensed company should discuss all aspects related to the replacement of the roof as soon as they feel the need. Moreover, there should be no hidden costs. Don't wait when the need for replacement occurs. Take action when you still have time. Only then can you protect your family from the harsh outside environmental factors.