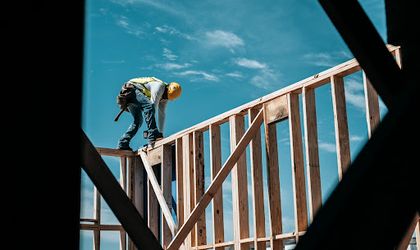 In order to be successful in the construction industry, it is important to keep a few things in mind. First and foremost, safety should always be your top priority. There are many hazards associated with working in construction, so it is important to take the necessary precautions to avoid injuries. In addition, it is important to be aware of the many different aspects of construction work. This includes understanding the various tools and equipment used in the trade, as well as being familiar with the building codes and regulations that must be followed. Let's look at four important things to consider when working in construction.
Various Factors Can Affect Your Industry
No matter what type of construction project you are tackling, there are a few factors that may have an impact on your industry. These include the weather, the local economy, and even changes in regulations or laws. It is important to stay up-to-date on these topics so that you can keep your operations running smoothly. Look for industry predictions and resources to stay ahead of the curve. It is also a good idea to take the time to familiarize yourself with any local regulations or laws that may affect your business operations. When in doubt, consult a lawyer or other expert.
A lawyer can also be a valuable resource in helping you understand the legal requirements associated with construction work. Being aware of how local laws and regulations affect your business operations can help you stay compliant and avoid any potential liability issues.
Know Your Local Building Codes
In order to be successful in construction, it is important to understand and comply with local building codes. These codes can vary from state to state or even city to city, so it's essential to familiarize yourself with the regulations that apply in your area. This is especially important when working on projects such as remodels and repairs since these jobs often require permits. 
Make sure you understand the rules and regulations before commencing any construction work. It is also a good idea to check with local authorities to make sure that you are in compliance. Your local building authority can help you understand the correct permits and codes.
Understand Your Insurance Needs
Construction can be a risky business, so it is essential to have the right insurance coverage in place. Workers' compensation insurance is the most important type of coverage to have when working in construction.
This insurance covers medical expenses, lost wages, and other costs associated with accidents or injuries that occur on the job site. It is also a good idea to carry liability insurance, which can protect your business from legal claims related to property damage or bodily injury resulting from work-related activities. 
Additionally, you should consider purchasing property insurance and business interruption insurance to cover potential losses resulting from natural disasters or other events. By understanding your insurance needs and working with a qualified insurer, you can ensure that your business is protected in the event of an accident or incident.
Safety Is Important
As mentioned previously, safety should always be your top priority when working in construction. It is essential to wear the proper safety gear and take precautionary measures to avoid accidents or injuries. Always make sure that all tools are properly maintained and inspected regularly. Be aware of any potential hazards on the job site and take steps to mitigate them. Additionally, develop an emergency plan in case of an accident or injury. 
Safety is not something that should be taken lightly, and all personnel on the job site should be trained in proper safety protocol. When working on large projects, it is a good idea to consult with an experienced safety consultant to ensure that your business is taking the necessary steps to keep workers safe. 
They can provide valuable insights and guidance to ensure that your project is running as safely as possible. In addition, they can help you develop a comprehensive safety program for your business. For example, they can provide information on how to develop safe job sites, conduct inspections, and provide training for employees. It is important to prioritize safety in all construction projects.
By staying informed about the latest industry trends, familiarizing yourself with local building codes, understanding your insurance needs, and taking safety seriously, you can ensure that your construction business runs smoothly and efficiently. With the right preparation and attention to detail, you can ensure that your projects are successful and profitable. In order to ensure that you have the best results with your construction work, it is important to stay up-to-date on the latest industry standards and trends.