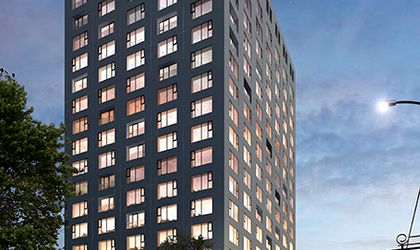 Construction works on the 18,000 sqm Unirii View office building developed by Belgian real estate investor Yves Weerts in downtown Bucharest are on schedule to be completed in the second quarter of 2018, according to the company.
"At present, works on the special foundations are nearing completion, with slurry walls and piling already completed and the general excavation works well underway. The construction of the underground parking, representing the first phase of the development process, will continue in the next three 3 months and the building is expected to reach ground zero in July," according to company representatives. The project's general contractor is Bog'Art.
Belgian real estate investor Yves Weerts started works on the 18,000 sqm office building last October.
The money comes from the investor's own equity and Weerts says he has the necessary funds to deliver the whole project. Nevertheless, he also doesn't rule out the option to take out a loan.
The project was initially announced in 2013 and construction now starts after last year Weerts sold a warehouse center near Deva to CTP for an estimated EUR 10 million. Weerts said last October the timing to start the project also has to do with the growth of the local market.
Located on the Corneliu Coposu Boulevard, Unirii View will be a class A office building, polygon shaped, with 17 upper office floors, a ground floor with retail area offering services and amenities for tenants, as well as three underground parking levels.The building will have 1,131 sqm gross leasable area on each level.
The developer targets the Excellent ranking under the new BREEAM 2016 sustainability regulations, being the first project in Romania to register for certification under the new, stricter assessment methodology
Simona Bazavan