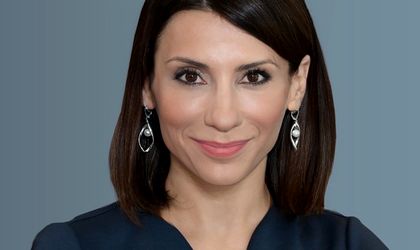 CBRE Romania, the global leader of the real estate consultancy market, has secured for the Romanian retailer Vagabond Studio its first location abroad, in one of the largest shopping centers of London, under the brand "Made by Society".
Vagabond Studio is the first Romanian retailer who enters British market assisted by a real-estate consultant from Romania, following an investment of approx. 800,000 euro.
The store, opened this May, is located in the Eastern part of London, in Westfield Stratford City. This is the largest urban shopping center in UK by land and the 4th-largest shopping center in the country by retail space. "Made by Society" concept store occupies an area of 225 square meters, with a team of 15 sale people.
"It is a great satisfaction that, after advising a series of top brands to enter on the CEE or Romania markets, CBRE Romania had the opportunity to assist a true champion of the local retailing its launching on the most competitive market in Europe. With the excellent involvement of Vagabond Studio and the exceptional cooperation of CBRE London team, the store opening process took less than initial estimation and was the outcome of a successful partnership", says Carmen Ravon, Head of Retail Occupiers CEE at CBRE.
Vagabond Studio's decision to expand internationally was a natural step for the company, considering the large number and positive reaction of Western shoppers who visited the stores in Romania. Also, when decided to expand, the company took in consideration the income, standard of living and purchasing power of UK market, assets that make this the biggest market in Europe.
In Romania, Vagabond Studio is a top-performing retailer in terms of sales per square meter. Since 2014, the company opened 14 stores in shopping centers from Bucharest, Brasov, Cluj-Napoca, Constanta, Iasi, Ploiesti, Sibiu and Timisoara and has reached a team of 300 employees. Its manufacturing facility is based in Botosani, the Romanian hometown of the founding family.
Vagabond Studio has launched a revolutionary clothing concept on the Romanian market, "Made by Society", a label which is inspired by street power. It undergoes a contemporary culture of movement and excitement experienced through remarkable fabrics, unexpected cuts and fine details.
"We are very excited that "Made by society" penetrated new markets and we are proud that a Romanian brand is so successful abroad, as well. Our success is the result of a great team's hard work, a team that stood up our brand philosophy all the way but is also coming from the appreciation of our buyers, who are not the cause, but the effect of a bold society. Special thanks to CBRE for a very professional assistance in opening our first international shop", says Darian Vicol – CEO Vagabond Studio.
UK is one of the largest consumer markets of the world, according to the World Bank, and the 3rd retail market in Europe, after Germany and France, in terms of turnover. In 2021, the retail sales in UK were worth over 465 billion British pounds, according to Statista.com. Also, the retail industry consists of over 300,000 separate businesses and over 3 million employees, which represents over 8% of all UK jobs, according to British Retail Consortium (Brc.org.uk). For every pound spent, approximately 12 pence were spent in clothing shops, which is the second reason for spending, after food shops (39 pence).
At the same time, UK is the second largest commercial real estate market in Europe, reaching 1.3 billion British pounds in 2021, according to Statista.com data.
The expansion of Vagabond Studio retail brand is built on a strategy that is endorsed also by the findings of the most recent research made by CBRE who surveyed over 50 of Europe's largest retailers across all goods types, with a combined worldwide portfolio of over 70,000 stores. According to the CBRE's EMEA Retail Occupier Survey 2022 five key findings were recorded:
Following a challenging couple of years for retail as a result of the COVID-19 pandemic, 57% of retailers plan to expand their store portfolio in 2022. Of these, 37% want to open in markets they are not yet present in.
Retailers rated brick-and-mortar retail as more effective than online across all metrics CBRE asked about, but particularly for cross-selling products (61% either agreed or strongly agreed that brick-and-mortar was more effective) and consumer engagement (81%).
64% of retailers either agree or strongly agree that the presence of brick-and-mortar stores increases online sales within the local catchment.
Despite challenges to footfall throughout the pandemic, regional shopping centres and city centre high streets were the top choices for retailers looking to expand in 2022. Clothing and footwear retailers picked retail parks as their number one choice for expansions in 2022, in line with the sector's success throughout the pandemic.
38% of retailers either agree or strongly agree that moving forwards, brands will place a greater emphasis on the ESG credentials of a property when considering expansion.