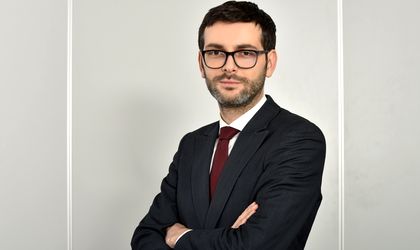 The European grocery real estate market has remained resilient in the face of economic uncertainty, as the COVID-19 pandemic provided new opportunities for growth and increased investor appetite. This development could contribute to a return of the retail sector in the real estate investment market, a trend that is also making its presence felt in Romania.
The retail sector has lost interest from investors in recent years to the detriment of office and industrial projects. The Romanian investment market has been no exception, being dominated by office transactions over the last 6 years. In 2019, 23% of the volumes were with retail spaces, and in 2020 the share decreased to only 4%.
"The success of food retail networks and therefore the schemes anchored by these types of stores can also be seen in the retail turnover data, which grew by 2.2% in 2020 mainly due to a 5% increase in food sales. At the same time, the last year has marked the rise of retail formats operated by local companies, such as DCN EU or La Cocoș, which have successfully positioned themselves in a market authoritatively dominated by international toys. The excellent performance of these stores will certainly attract the attention of investors who have funds available for retail projects", said Andrei Văcaru, Head of Capital Markets JLL Romania.
According to 'The European Grocery Real Estate Market' a new report, by JLL and Union Investment, the grocery real estate market, which attracted €6.7bn of the capital flows targeting retail real estate in 2020, is set to continue to flourish through 2021.
The report findings show that real estate investors have historically under-allocated capital towards grocery real estate assets, accounting for only 10% of Europe's overall retail investment volumes, on average, between 2014 and 2020. In comparison, grocery stores have attracted 37% of the total retail consumption in the EU (27 countries) in 2020.
The sector's resilience during the pandemic has led net initial yields for quality grocery stock in Europe's key retail markets continuing to see compression, demonstrating increased investor appetite.
Although there is still uncertainty around the long-term implications of the pandemic, the report seeks to identify longer term trends that will affect the grocery real estate market:
Despite growth in online food sales through the pandemic this rate of growth post pandemic is expected to slow.
Grocery anchored real estate investment has shown itself to be one of the most resilient parts of the retail investment environment. The sector is able to offer both core long term income for more risk adverse investors as well as more value add product where shorter leases and older assets are put to the market.
Growing urban populations are set to create opportunities for well-connected grocery stores. Despite the pandemic, employment opportunities and social considerations will continue to drive migration to cities. This means that well-connected grocery stores within growing conurbation can attract new customers.
Changes in customer preferences will be the key drivers of grocery consumption with sustainability, affordability and quality leading the charge. Changing shopping preferences driven by demographics, changing work patterns, technology and sustainability will all be key drivers for floor productivity for the various grocery store formats. Adaptability will be key for the grocery sector to quickly pivot in response to these changing preferences.