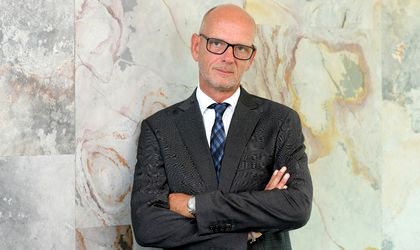 NEPI Rockcastle, the largest investor and developer of shopping centres in Central and Eastern Europe, brings to Promenada Craiova brands that are premieres not only for the Oltenia area, but as well as nationally and in the Central and Eastern European (CEE) region.
Promenada Craiova shopping zone will have an area of 78,500 sqm, out of which the new shopping centre, which includes a retail park, will occupy 62,500 sqm and the Dedeman store, 16,000 sqm.
The project will be inaugurated in the fourth quarter of 2023, in October, with a total investment of more than 125 million euro and will include more than 150 stores. These include the Lefties brand, part of the Inditex group, which officially marks its entry into the Romanian market. Lefties is one of the leading affordable fashion companies in Spain and internationally, offering clothing for the whole family as well as its own line of footwear and accessories. Lefties complements its product range with new home, sports, and lingerie collections. The Lefties brand is currently present in 14 countries, with its opening in Craiova being a first not only in Romania but also in the CEE region.
"The investment in Promenada Craiova marks another stage in the Group's development plan, which we have been intensifying since last year. We are confident in Craiova's potential, which is why we decided to implement our newest project outside Bucharest here. At the same time, this is also the largest retail investment to take place in Romania in the last period. Although the market context remains challenging, I am convinced that this is a favourable moment for investments that will boost the national economy while focusing on sustainability and community support", said Rüdiger Dany, CEO, NEPI Rockcastle.
"Construction works are on schedule and we are ready to welcome customers at the beginning of October. In addition to providing a major boost to the local economy by creating more than 1,500 jobs and attracting new investments, the development of Promenada Craiova brings other important benefits to the local community. We have built a new boulevard, which will link two very important arteries of the city, Calea Severinului Boulevard and Râului Boulevard. There will be two lanes in each direction of the new artery, with a median line, roundabouts, intelligent traffic lights, green spaces, and bicycle lanes. Promenada Craiova is certainly the most complex retail project in the south of the country, and we plan to add new components in the future. I am proud of the work of our entire team, and I wish for this project to become a benchmark for regional centres in Romania", added Andrei Radu, Development Director, NEPI Rockcastle.
"We plan to improve the life of the people in Craiova by opening Promenada Craiova. Our main objective is to offer a complete and high-quality shopping experience. That is why we have made efforts to bring here the perfect combination of brands, major retailers from all areas of interest, catering to different categories of consumers. In addition, from autumn, the people in Craiova will be able to enjoy many names that are entering not only the city for the first time, but also in Romania and in the CEE region. I am glad that this project has aroused a lot of interest among retailers, so we have decided to increase the originally planned retail space to include more stores", added Marius Barbu, Group Asset Director, NEPI Rockcastle.
Among the stores that residents of city will find exclusively in Promenada Craiova are major names in the clothing and footwear area, such as Peek & Cloppenburg, Nike, Tommy Hilfiger, Calvin Klein, Under Armour, Enzo Bertini, Mohito. Other newcomers in Craiova are technology and software retailers (iStyle), as well as the new types of stores in the Inditex chain: Zara, Bershka, Pull&Bear and Stradivarius. The new shopping centre will also accommodate the first Carrefour hypermarket in Craiova.
Moreover, the project will integrate a Cineplexx cinema, a parking lot with more than 2,100 spaces and drive-through restaurants, such as KFC.
The shopping centre will also include the largest outdoor panoramic terrace in Craiova, which will host restaurants and cafes to provide a pleasant leisure experience.
As part of NEPI Rockcastle's commitment to sustainability and carbon footprint reduction, Promenada Craiova will be equipped with photovoltaic panels.