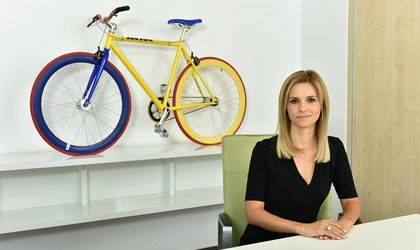 Retail space deliveries remain on an upward trend and are expected to reach 180,000 sqm in 2017, according to commercial real estate consultancy Colliers International.
Strip malls which are being developed in secondary and tertiary cities will represent the bulk of this new stock, according to the same source. On such project is Prima Shops Oradea which will be opened this Thursday.
"Over the next five years we expect the number of strip malls to be delivered each year to surpass that of shopping centers such as malls. For example this year there will be at least six strip malls delivered in cities and towns such as Bistrita Nasaud, Dorohoi, Mioveni, Oradea, Pascani and Targoviste," said  Daniela Popescu, associate director in the retail department of  Colliers International.
The consultancy expects that the 180,000 sqm scheduled for delivery this year to be leased relatively easy given the increase in private consumption over the past year. According to its data, retail sales were up by 13.3 percent last year in Romania, the second largest in the EU and considerably above the 2.8 percent European average. The forecast for 2017 indicates a 2.2 percent average increase in Europe.
"The increase in private consumption has a double effect on the local retail property market. On one hand, most players have reported average sales increases of between 20 and 30 percent over the past year and on the other hand it acts as a catalyst for the market. This means retailers who are already present want to extend and they develop new concepts in order to become more flexible and cover both large cities and smaller owns through smaller scale retail concepts," went on Popescu.
Positive results mean that there are also potential newcomers presently analyzing the local market, she added.
Join the discussions about the Retail Market and latest Real Estate trends at the Realty Forum 2017 on April 25.