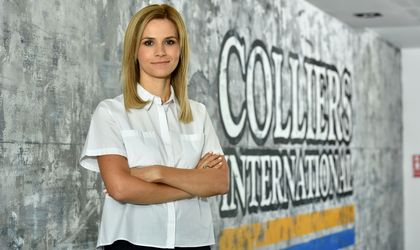 Fashion retailers have continued to expand on the local market in 2016 and the trend is expected to maintain in 2017 as well, according to data from real state services firm Colliers International.
One reason for last year's expansion has been the delivery of some 200,000 sqm of new modern retail space in Romania the highest level since 2009, according to company data. About half of this was delivered in Bucharest. Some of the new entries that chose new projects such as ParkLake Plaza or Veranda to open their first local stores include Forever 21, Lanidor or Tati. Other retailers such as Max & Co, Cerruti 1881, Chopard or Boggi opted for existing retail schemes while COS opened a high street store, according to the same source.
Another driving factor is the fact that existing fashion retailers expect their sales to increase by between 20 and 30 percent this year which in turn puts Romania in the spotlight for potential newcomers, explained Daniela Popescu, senior associate in the retail department of Colliers International.
On the short term the company expects to see new entries on the local market, a big share of which will be Polish retailers who are looking at the local market since they have a pretty good coverage of their domestic one.
"We also expect to see new retail concepts coming from Turkey next year. These brands have two motivations – both Romania's potential as well as the need to diversify their markets in order to ease geopolitical risks and the devaluation of the Turkish lira," pointed out Popescu.
As for international retailers such as TK Maxx, Primark or Toys "R" Us that are so much awaited on the local market will most likely postpone their decision to enter the local market to the start of a new economic cycle, explained Colliers representatives.
"The reason for that is relatively simple. Most of these brands have stepped into Central and Eastern Europe only these last couple of years. They've started with countries such as Germany, Poland, the Czech Republic and Austria and now they are focusing on these markets. Romania will definitely be part of the next wave of expansion as soon as these countries will be saturated," explained Popescu.
Colliers International forecasts that another 180,000 sqm of modern shopping space will be delivered in 2017 in Romania, mostly outside the capital.
Simona Bazavan