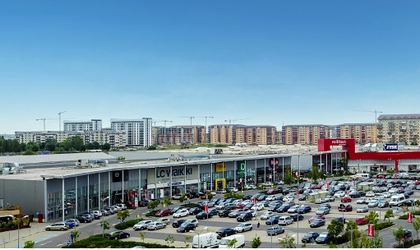 MAS RE, the South African real estate investor, has plans underway to refurbish and extend its retail assets portfolio by approximately 57,000 mp of GLA at a value of investment of EUR 134.5 million, most of it in Romania.
The Militari Shopping Centre, a mall acquired last year for EUR 95 million, will be extended with 27,600 sqm, while retail centers in Slobozia, Roman and Baia Mare will grow by 11,000 sqm.
The company also has 86,600 mp GLA under development, including a newly secured 15,000 mp GLA new development in Sfantu Gheorghe, Romania. Another two value centres are scheduled to open in Zalau (18,000 mp GLA) and in Northern Bucharest (28,000 mp GLA), with the balance of the projects expected to be completed by the end of 2020 calendar year.
The company has obtained zoning approval and a building permit is underway for the 100,000 sqm GLA super-regional Mall Moldova, the largest retail and leisure development in Romania outside Bucharest.
MAS RE intends to transform the former Teba plant into a mixed project that includes more than 100,000 square meters of office space and a hotel, as well as 2,500 apartments. The development budget for this project is around EUR 200 million.
The company also wants to develop the Arges Mall, a 50,000 sqm GLA, located in a high density location in Pitesti, Romania.
Finally, MAS RE has obtained the building permit for the 31,000 sqm GLA regionally dominant Dambovita Mall in Targoviste, with opening planned for April 2020. Signed anchors include Carrefour, Cinema City, Altex, Pepco and CCC.