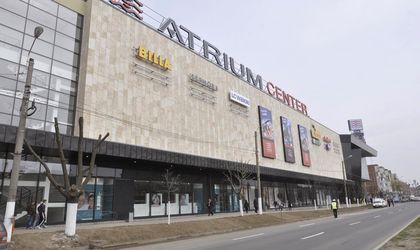 MAS Real Estate has entered into a sale and purchase agreement to acquire the entire share capital and shareholder loans of nine shopping center owned by three subsidiaries of PKM Developments Limited (PK Black SRL, PK IndigoSRL and PK Red SRL) through two subsidiaries, namely PKM Investments and PKM Neptune SRL. These entities own the nine recently completed retail centres of PKM Developments, a joint venture established by MAS RE and Prime Kapital in March 2016.
The acquisition of these retail centres complements and expands MAS's income-generating portfolio in Romania, enhancing its footprint in CEE, and the investment company expects strong growth in rents and tenant turnover as these newly developed centres mature in the coming years, supported by a continuation of strong macroeconomic fundamentals within the region.
Prime Kapital is owned by two of former NEPI Rockastle managers, Martin Slabbert and Victor Semionov.
The exposure to turnover-based leases in the growing Romanian market is particularly attractive, given the centres' strong
locations and dominance. The portfolio comprises the following:
Roman Value Centre, an 18,808 square metre GLA with a Carrefour anchored retail centre that opened in November
2018 with approximately 159,000 residents within a 30-minute drive and no direct competition within the
catchment area;
Baia Mare Value Centre, opened in December 2018, a 21,318 square metre GLA, also anchored
by Carrefour, registering initial sales above expected levels;
A portfolio comprising seven further value centres, each adjacent to a Kaufland supermarket, totalling 27,833
square metres of GLA completed throughout 2017 and 2018.
An EUR 112.97 milion transaction
The purchase price for the acquisition, before adjustments for working capital and additional development land for extensions, is EUR 108.65 million. The purchase price, after these adjustments, amounts to EUR 112.97 million.
In total, the nine assets comprise 67,959 square metres of GLA and are expected to deliver EUR 8.148 million of annual net operating income, as per the unaudited cashflow forecasts for the full calendar year 2019, which represents a yield of 7.5 percent.
Three of the centres have the potential to be extended. MAS has undertaken to acquire these development extensions from PKM Developments at the same yield as the acquisition yield if developed over the next five years, and thereafter at an acquisition yield equating to the latest valuation yield of the property that is extended. The extensions have zoning approval.