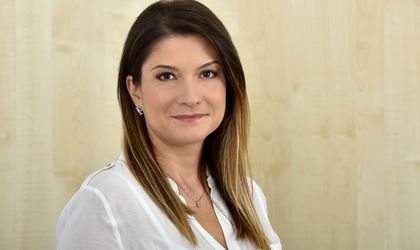 The first semester of 2021 saw limited deliveries of new modern retail schemes, as the pandemic context triggered delays in the construction process. Also, prices of building materials have soared over the last six months, leading to a slowdown of the planned retail developments, but quite a few medium-large schemes are set to be opened throughout the next few quarters.
Overall, out of the c. 121,000 square meters of new retail schemes under construction slated in 2021, 62% are small structures, mainly retail parks, according to Colliers mid-year market report. In a market currently dominated by post COVID-19 reminiscence, retail parks have become more attractive, with large stores favorable to social distancing, parking facilities and the ability to accommodate drive-through occupiers, which gives them an advantage in the context of new consumer habits.
An important inaugural in the first half of the year was marked by Fashion House Pallady, the second outlet center in Romania, after Fashion House Militari, as a response to the desire of Bucharest residents for famous brands at super-affordable prices. Another unlocked project was the second phase of Colosseum Mall, a 54,500 square meters shopping gallery, located in the northwestern part of the city, near Chitila.  Also, the project carried out by Prime Kapital, one of the most important real estate developers in Romania was inaugurated in Sfantu Gheorghe, Covasna county – Sepsi Value Center has 16,300 square meters and it's one of the most modern retail parks in the region.
"Consumer spending, which naturally accounts for more than two-thirds of the GDP, has been a main indicator of the well-being of the retail market. Moreover, the growing strength of online spending has been a major driver, particularly during the COVID-19 crisis. The sports, DIYs and home improvements industries were experiencing unprecedented growth and high demand for a distinct assortment of products. Also, household goods had flourished as more individuals spent time at home, with sales in household goods stores nearly 10% above pre-pandemic levels. Likewise, some of the biggest well performing food retailers in Romania include Carrefour, Kaufland, Mega Image and Profi, but according to Statista the winner of the retail chains' ranking in the food category by annual turnover last year was the German discounter Lidl", explains Simina Niculiță, Partner & Head of Retail Agency at Colliers.
In terms of novelties, the Romanian retail scene has embraced new brand entries in 2021, marked by the Spanish outlet concept Numero Uno and the Russian jewelry brand Sokolov, the latter having already store openings in Bucuresti, Iasi and Cluj Napoca. At the opposite pole, the French fashion retailer Camaieu has shut its stores in Romania, among other overseas locations, as it focuses on its domestic market. Meanwhile, Poland's big footwear retailer CCC is switching focus back to eastern Europe, assessing opportunities to add a new outlet concept in Romania. Further, Colliers consultants expect to see other new names on the market, the Irish fast fashion retailer Primark and some other novel Polish brands.
"Romania's key strengths include its geographical location, being not only a home of colorful towns and beautiful landscapes, but a strong economy with good-quality properties and rapidly increasing demand. International stakeholders continue to target attainments of retail properties. Also, opportunistic investors with smaller portfolios may see this as a time to expand, with developments to be made on newly available regional cities areas they may have not considered opening previously and where the demand for retail parks is very attractive. Interested buyers are seeking out-of-town retail parks, as it assumes customers will still want to shop at open-air locations that are reachable by car even after pandemic lockdown measures are eased. Moreover, the dynamic of foot traffic in retail parks was less impacted compared with big dominant shopping centers, with consumers willing to spend when visiting the site", says Simina Niculiță.
Vacancy rates across all location types increased in the first half of 2021, with non-dominant shopping centres seeing the most significant increase of c. 5-7%, due to high exposure to fashion retail and casual dining. Colliers consultants note that burdens on rents via renegotiations could remain in place during 2021, at least until tenants will get their finances fit again.
"Certainly, the pandemic was accelerating trends that were already established. The sustained migration to online spending is not a new movement, but with consumers restraining all non-essential travel due to the pandemic context, shoppers have progressively turned to digital retail channels. Overall, there are a couple of tendencies which have been ignited by the pandemic and retail developments are set to gravitate around three trends: the growing appetite for retail parks, the focus of the developers on regional cities that would have not been on the map several years ago and growing interest in small strip malls near dense residential areas", concludes Simina Niculiță, Partner & Head of Retail Agency at Colliers.
Looking at the longer-term outlook, we see that the vast majority of the new schemes expected this decade will be in towns with limited retail presence or in new suburbs of large cities where the catchment areas are significant and relevant in terms of consumption power. Omnichannel sales will make or break a retailer's position in the coming years, as the integration of personal preferences and added flexibility will push forward a mix of offline-online commerce. A change in generations could also define a lot of things: generation Z, which consists of the first individuals truly raised in the digital world and with a more conscious attitude towards consumerism and ecology or spending ethically, will be more relevant as consumers. We would also look for Romania's wages to continue climbing much faster than the EU average in the next decade, which would likely lead to both higher consumption and to an increased predilection for upscale goods, to close in on 90% of EU average from below 80% currently.