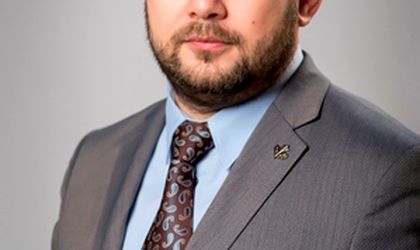 Supernova acquired the Shopping Mall Jupiter City from Mall Retail Rom, part of Jupiter Group, through a complex business transfer transaction. The acquisition was financed partially from own funds and partially by Erste Bank AG, Austria. The property developer Supernova relied on the legal advice of bpv GRIGORESCU STEFANICA for this acquisition, including for due diligence, contract negotiation for the business transfer and for the financing documentation.
The bpv GRIGORESCU STEFANICA team was led by Anca Albulescu (Partner) and included Nicolae Ursu (Managing Associate) and Diana Radu (Associate).
"We have made an excellent decision when choosing bpv GRIGORESCU STEFANICA to advise us on this transaction. Although the deal had some legal hurdles and we also had to face restrictions due to the Covid-19 situation across Europe, Anca, Nicolae and Diana guided us sure-handedly through our first acquisition in Romania and helped us getting the deal through in a short period of time As we are following a growth path in retail sector we are looking forward to next transactions", declared Johannes Wurzer, Head of Mergers and Acquisitions at Supernova.

"We are honored and pleased to have successfully finalized this mandate for Supernova. It was a complex project, with several challenging aspects. On behalf of the bpv Grigorescu Stefanica team, I would like to thank Supernova for trusting us for their first project in Romania. We look forward to accompanying their future expansion in Romana", declared Anca Albulescu.
In addition to Supernova, the client portfolio of our firm's practice includes prominent names such as Aviva Investors, Commerz Real, CTP, E-Quest Logistics, Erste Group, Hornbach, Immofinanz, Soravia, Tiriac Imobiliare.
Supernova is a leading private real estate company with a buy-and-hold investment strategy focused on high quality retail properties in Central and Eastern European countries with strong macroeconomic fundamentals, broadly dividing their portfolio properties into single-tenant properties (big boxes) and multi-tenant properties (shopping centers and retail parks).