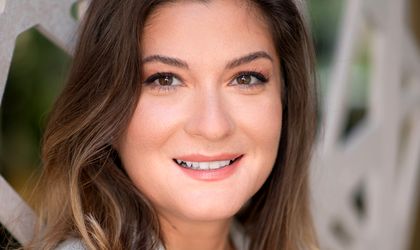 2022 saw limited deliveries of new modern retail projects, adding to the overall existing retail surface only 77,000 square meters, which is about half the initially estimated delivery and a substantial decrease from the 102,000 square meters recorded in 2021, according to the 2022 annual report published by Colliers.
This is the second lowest figure in almost two decades, Colliers consultants underline, but 2023 is shaping up to be a strong year. In terms of performance of the retailers, most retail categories registered good results in 2022 and profitability level in Romania  remains one of the highest in the European Union. With scheduled deliveries of around 260,000 square meters, this year may turn out to have the heaviest pipeline calendar since 2011.
The 2022 biggest addition was the extension of the newly rebranded Colosseum Mall in Bucharest (16,500 square meters), one of the most significant additions to the Capital in recent years, followed by Scallier's Funshop Retail Park in Timisoara (10,800 square meters). The bulk of deliveries came via retail parks, with another noteworthy aspect that almost half of the newly added GLA came from the expansion of existing schemes.
Currently, Romania has a total modern retail stock of approximately 4.1 million square meters, out of which over 2.7 million square meters in shopping centers and the rest mainly in retail parks. Over 60% of the total modern retail area is concentrated in the top 10 largest cities, with above 200,000 inhabitants, although we expect the gap to reduce once the projects announced for the next 2 years will be delivered, most of them retail parks in the small and medium size cities.
"In terms of demand, at the start of last year, we were somewhat downbeat on the Romanian consumer, as interest rate hikes, inflation and a seemingly poor economic outlook looked to weigh on purchasing power. And while we got some things right, like the trend of diminishing real earnings, we did not account for a very strong labor market, which kept wages growing at a reasonable double-digit pace. As a result, consumers continued to have a decent flow of income. Furthermore, the number of employees in the economy stood at an all-time high last year. For instance, the Christmas period was exceptionally strong, more than making up for the previous months. It is noteworthy that the month of December usually accounts for 20 to 30% of yearly revenues for a lot of retailers. In terms of consumer patterns, people are purchasing a similar quantity of goods (if not higher) when compared to previous years", points out Simina Niculita, Partner & Head of Retail Agency at Colliers.
Still, Colliers consultants note that while the overall feeling among the various market participants, from customers and retailers to landlords, is good, consumers seem to have become more attentive, as it usually happens at times of heightened uncertainties, and some have moved to a lower price bracket of goods.
Otherwise, the large returns the local market offers to the retailers plus the fast recovery of retail sales after pandemic restrictions were released, one of the fastest in the EU, has put Romania on the retail map again. After a two-year calm period in the context of the pandemic, 2022 saw a flurry of new entries on the Romanian market, with a multitude of brands either opening their first store last year (names like Primark, TEDi, Foot Locker, JD Sports or Bath & Body Works) or announcing it in the near future,. Other retailers, like Holland & Barrett or Uniqlo, are also eying the market. Furthermore, Colliers consultants note that other different concepts/brands are targeting Romania too, from food to fashion to beauty, from discounters to more upscale types of products.
In terms of occupancy, dominant shopping centers and well positioned retail parks retain full or near full occupancy, some still having a steady list of companies waiting to open a store there. Furthermore, while base rents have remained unchanged, turnovers have moved past 2019 levels in a lot of instances, attesting to the strength of the retail scene .
"Further, the near-term outlook for the retail market is defined by the question whether the growth in retail sales estimated for 2023 will offset the increase in inflation and higher Service Charge costs? The fact that the bulk of projects upcoming in the next few years are retail parks, projects with a higher degree of flexibility during the development process, should add a bigger degree of confidence that these announced projects will happen in spite of the increased construction costs. Retail parks remain concentrated in medium and small size cities and are now increasingly moving towards towns well below 50,000 inhabitants, with an active economy and a low/inexistent supply of modern retail schemes. In terms of large shopping centers, NEPI Rockcastle will deliver Promenada Mall Craiova (nearly 64,000 square meters), towards the end of the year and it will be the biggest scheme to be delivered in Romania since 2016 when ParkLake was inaugurated in Bucharest. Other types of schemes are also gathering steam, with strip malls and smaller convenience centers quite attractive", adds Liana Dumitru, Director Retail Agency at Colliers.
But even with deliveries that could start exceeding 200,000 square meters per year, Romania remains a significantly undersupplied market with its over 4,1 million square meters current retail stock. And this is low even in comparison to CEE peers, not only Western European countries. For a similar consumption level (in terms of volume) to Czechia and Poland, Romania's modern retail stock per capita is two times smaller than Czechia's and more than 40% behind Poland's.
Looking forward, Colliers consultants retain a cautiously optimistic approach to the Romanian economic outlook which might also influence the retail scene for 2023. As long as the wider economy remains decently solid and the labor market does not shed a significant amount of workers this year, consumption spending will remain reasonably strong. A positive thing for the market, Colliers consultants conclude, is that in the last 2-3 years, different retail projects, such as Cora commercial galleries, Vitantis Shopping Center or River Plaza Râmnicu Vâlcea, are under new owners' portfolios, which means that the market share and the current owners' portfolios might rebalance in the future.