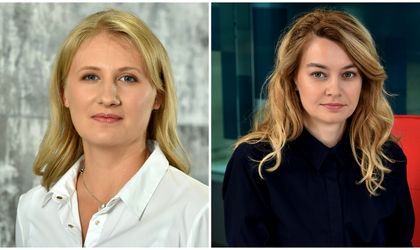 The hospitality industry was amongst the first industries affected by the coronavirus generated crisis, and it will be amongst the last sectors to recover. The road to recovery involves learning how to make the hotel experience a safer one and this year will bring fresh trends in the hospitality area – a concentration on minimizing food waste, care for green buildings and sustainability and locally produced products and a proactive interest for smart devices planned to diminish energy consumption are just a few trends intended to shape a more sustainable future starting 2021, shows the 2020 annual report released by Colliers.
Considering the market history before the pandemic period, Colliers consultants are optimistic about the capacity of the market to recover and that the investors' interest in this market will again come back in time (though the next few years will certainly prove difficult ones). Some developers continued their hospitality projects and found ways to negotiate with the financing banks, highlighting long-term confidence in this market from financially robust market participants. Such examples are Moxy hotel, opened in July 2020, in the Old City Center by Apex group, and Ibis Style City Center, of 150 rooms, located in Stirbei Voda street, opened by Dentotal in collaboration with Accor hotels in June 2020.
Even during pandemic, the novelty of a brand, the attractive design or a good balance between quality a price attracted an occupancy of 30-40% during the last quarter of 2020. In terms of future pipeline, there are still few hotels in the pipelines and the brands are still looking for good locations to affiliate. For example, Accor chain signed a new management agreement with Alexandra Residence Designed for construction of a new hotel under Ibis branding, including 144 rooms, SPA and an event center of 1,000 sqm.
By the end of 2021, Colliers consultants are expected to see the opening of Ibis Airport (85 rooms) and the new luxury hotel Autograph Collection in Bucharest's Old Town (217 rooms), as they are in an advanced stage of development. Other projects on the radar include a new lifestyle brand, under the Accor umbrella (c. 100 rooms) or Corinthia's Grand Hotel du Boulevard (50 rooms) or the reconversion of Oscar Maugsch Palace, recently sold by BCR to a group of investors in the hospitality industry, who are expected to announce their strategy in the near future.
"Either way, the medium-term outlook remains challenging. Globally, tourism has fallen in 2020 to a 30-year low in terms of activity. In Europe, as per a World Tourism Organization survey, most tourism experts are seeing the return of activity to pre-pandemic levels of international travel no sooner than 2023. Furthermore, the survey also mentioned that a more material recovery in international travel should come in the second half of 2021 – likely dependent on vaccination, but quite a few see this as rather a 2022 event. We would expect Romania to follow suit and rebound at a similar pace to other European countries. And while Romania as a whole did not rely that much on foreign tourists (the country had one of the lower numbers of international visitors in CEE), Bucharest will suffer, as it did see an increasing amount of both business and leisure tourism in the run-up to the coronavirus pandemic", explains Raluca Buciuc, Partner & Head of Valuation Services and Hospitality Advisory Services at Colliers.
In Bucharest, occupancy persisted at low levels. For instance, a good 4-star hotel in central areas witnessed around 30% occupancy, versus upwards of 80% in 2019. In a decent scenario, the occupancy rate was supposed to increase towards 50% by year-end for established hotels in 2020, but the second wave of positive tests postponed the industry's recovery. As Bucharest is not a standard summertime vacation option and is more related to the business travel scope, the occupancy rates remained low during summertime, within the level of 10-15%.
The average daily rate (ADR) was also affected, but to a lower extent. The average ADR between June and August dropped by 20-25%, compared with the average registered in 2019, in the same period, reaching an average of 250 RON/room/night. Furthermore, the combined outcome of the travel limitations and government guidance on social distancing has resulted in the postponement or cancellation of many high-profile events, conferences or conventions, which directly drove down travel for business and leisure.
"In a normal year, at a 4-star hotel which allowed for private events, these services added around 40% of the annual revenue, while for the sought-after 5-star hotels, the share easily jumped the 50% threshold. Interestingly, newer and more flexible hotels may be somewhat more advantaged by this situation, as they tended to place a slightly lower emphasis on restaurants/events. We see 2021 as a good year for new international brands to enter the market or existing ones to expand their network, as long as the projects under discussions are well located and sizable enough to support the business model. 2022 is expected to be the year of a normalized activity and therefore we see the long-term players preparing the ground for it", adds Anca Merdescu, Associate Director Investment Services at Colliers.
The epidemic has fundamentally changed the customer experience, and certain types of travel, like summits, may never fully return to pre-pandemic levels. As it will take some time for international business travel to recover, local tourism will continue to play a significant role more than ever. Operational changes, particularly related to health, cleanliness and flexibility and the use of outdoor spaces will become key.
Like governments in many countries, the Romanian authorities have established a state aid scheme to compensate the losses suffered by companies in the field of HoReCa, hospitality industry and travel agencies, amounting to 20% of the turnover recorded in 2020 compared to 2019. Wearing a mask, presenting a negative test or an anti-COVID vaccine, these are the new normal ingredients which may be needed for the tourism & hospitality industry to regain some vitality. Moreover, new benchmarks for hospitality initiatives have been set, as an outcome of the evolution at the societal level, in part as a consequence of the increased consumer awareness of all things sustainable and eco-friendly.