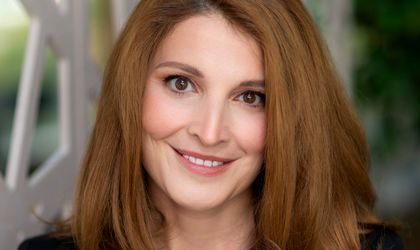 Colliers' Green and Healthy Buildings Certifications department, the only real estate consultancy with a dedicated team of LEED, BREEAM, WELL, EDGE, Fitwel and Access4You specialists, becomes ESG Strategic Advisory. Colliers develops its portfolio of services dedicated to environmental, social and governance (ESG) commitments, providing consultancy on carbon footprint calculations, Net Zero Carbon decarbonisation projects, ESG strategy definition in the built environment, assessments and consultancy on the application of the EU Taxonomy and energy audits.
In the 11 years of activity in this business sector, Colliers' ESG strategic consultancy team has provided consultancy for certification according to international standards in the area of sustainability for more than 140 projects in Romania, totaling approximately 4 million square meters.
"The high level of uncertainty in the market, in particular regarding the legislative context (applicability of the EU Taxonomy and the required SFDR or CSRD sustainable reporting), could cause delays in the implementation of sustainability aspects. Yet, already many tenants have declared their ESG commitments and are putting great focus on energy efficiency, carbon reporting and green certifications, which translates into pressure on developers and landlords to implement some of the actions that will help them achieve these goals. In the coming years, owners who fail to align with these sustainable demands of stakeholders will be affected. Colliers' ESG Strategic Advisory team, made up of LEED, BREEAM, WELL, EDGE, Fitwel and Access4You accredited professionals, leverages significant experience and helps building owners get through the certification processes efficiently and inclusively to create sustainable projects that meet ESG objectives today and in the future", explains Oana Stamatin, ESG Chief Officer at Colliers in CEE and Romania.
Colliers is the real estate consulting company in Romania with the most extensive experience in the certification segment and since 2008 has become an active member of the U.S. Green Building Council, the leading expert organization dedicated to transforming the way buildings and communities are designed, built and managed.
In its 11 years of sustainability activity, it earned, among others, the title of WELL Enterprise Provider (WELL EP) from the International WELL Building Institute pbc™ (IWBI™) to offer a full suite of WELL solutions. Colliers has also been recognized by Green Business Certification Inc (GBCI) and LEED® Proven Provider™ for LEED for Buildings Operations + Maintenance and LEED for Interior Design and Construction Rating Systems for consistent performance and results in LEED project management.
Colliers is also a member of ROGBC, the leading organization promoting environmental responsibility and energy efficiency in the design, construction, operation and reconstruction of buildings in Romania. Colliers' ESG Strategic Advisory team consists of specialists who hold various accreditations, such as LEED AP BD+C, LEED AP ID+C, LEED AP O+M, LEED AP ND, WELL AP, BREEAM New Construction International Assessor, BREEAM In- Use International Assessor, Sites AP, Active Score AP, FitWel Ambassador, EDGE Expert or Access4You Accredited Partner.