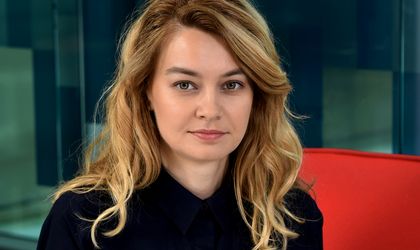 The total value of investment transactions reached nearly 290 million euro in Romania in the first six months of 2021, down by c.29% compared to 409 million euro in the first half of 2020, with office assets accounting about 66% of volumes, reveals Colliers in its market report on the evolution of the real estate market in the first semester of 2021. Despite the slow, Colliers consultants appreciate that the market fundamentals remain strong, with healthy transaction levels and confidence in the banks' ability to increase their lending to the economy in 2021, encouraging existing or new potential interested investors to prospect Romania.
Overall, the first six months of 2021 were particularly marked by safe office transactions involving Class A office buildings in reputable locations of Bucharest, with a predominantly international tenant mix. More than half of the volumes invested during the first part of 2021 were focused on 3 large office transactions. The first one was represented by the sale of the Campus 6.2 and 6.3 office buildings by Skanska to S IMMO for 97 million euro and marked a record low yield on the local market after 2008's Global Financial Crisis, of 6.75%, a level subsequently exceeded in the third quarter of the year. Another significant transaction was accomplished by Uniqa Real Estate, which has completed the acquisition of The Light One office building in Bucharest from River Development, for 54 million euro. An additional noteworthy deal was the takeover of the Bucharest Financial Plaza office building in downtown Bucharest by Austria's Immofinanz, in a transaction worth 36 million euro.
Subsequently, after the end of the first semester, two other noteworthy transactions took place. The largest transaction registered so far this year was concluded in Q3 2021 and it's represented by the sale of Hermes Business Campus, a deal of c. 150 million euro, sold by the Belgian developer Atenor to Adventum Group and its partners, a boutique investment fund management company focused on Central and Eastern European real estate. A further transaction completed in Q3 by the purchase of Dacia One by Dedeman from Atenor marked a fresh downward move for prime yields, though the long lease duration was a major contributing factor.
Investment in the industrial sector has accounted for 24% of total volume volume recorded in the first half-year, with significant transactions in regional cities (CTP and Globalworth were buyers), while the remaining 10% was directed towards the retail and the hotel sector, marking the entry of two new investors into the local market, as well as a return of interest in these markets. Colliers consultants note that the lack of actual projects on the market looking to be sold underscores the true scope of investor interest for this segment, underpinned by the strong logistics market during the pandemic. Another category of real estate assets which weathered the storm well and also saw good interest was that of retail parks, strip malls with strong anchor tenants, DIYs. There was also good interest for properties at large discounts though the fast-economic recovery meant that distressed assets have been more or less absent from the menu.
"2021 may look like a somewhat soft year in terms of overall volumes compared to some of the previous years, but like they say, one must not judge a book by its cover and a period solely by the deals closed. In terms of investor interest and favourable moves to core asset prices, it is not at all a bad year, on the contrary. There are also quite a few large deals in various stages presently. The interested mix of old and new stakeholders are on the lookout and should also conclude several significant acquisitions before the end of the year. After staying in the background for the past few years due to fierce competition, domestic investors are starting to place their bids, especially focusing on retail transactions. With pent up requests for properties that generate stable and consistent cash flow characterized by long-term sustainable leases, strong levels of investment are likely to continue throughout 2021, expecting to see the overall capital market at 700-800 million euro by end of the year", explains Anca Merdescu, Associate Director Investment Services at Colliers.
The banking system currently has enough liquidity and it is eager to offer more flexible and attractive financing terms. Margins have remained unchanged throughout the last couple of years – around 250-275 basis points for prime properties. Still, banks tend to prefer now mostly income-producing assets and would rather focus on the products that continued to fare at least decently throughout the pandemic. Colliers consultants note that an alternative route for developers could be opening following the successful IPO at the Bucharest stock exchange of one of Romania's leading developers of residential and offices (One United), with very strong interest from retail investors.
At the Central and Eastern Europe (CEE) level, the investment flows are down by ca. 22% YoY, with a total value of investment transactions worth about 4.9 billion euro in the first half of the year. Poland remained leader in the region, with investment volumes accounting more than half of the overall CEE6 invested capital in the first semester of the year, followed by the Czech Republic and Hungary, with a 20% share and 10% respectively, reveals Colliers in its "CEE Investment Scene H1 2021" report.
The office sector was dominant all over the region in the first semester of 2021 in terms of transactional activity, with a share of 39%% of the total volume of investments, followed by industrial and logistics spaces that are up significantly as investors diversify into this seemingly Covid-proof sector (25%) and away from the more challenged Retail and Hospitality sectors (20%).
Furthermore, Colliers consultants estimate that CEE 2021 year-end volumes will accelerate to reach similar levels to 2020, of around 10 billion euro. They also notice an increased interest in real estate from various investors, even from ones not necessarily specialized, but looking to diversify their asset classes. Key criteria for such interest are definitely long-term leases, more than 10 years, and a financially solid tenant behind. Such investment opportunities are highly regarded and with a strong potential to set off yield compression.
"This is well applicable to the Romanian market. Also, Romania's robust long-term economic perspectives means it remains an appealing prospect for investors seeking both high returns and a safe market within the European Union. Romania looks especially appealing relative to its neighbouring peers, especially if we take into account the size of the economy. Otherwise, market segmentations remain a clear trend likely to be even more valid in the post-pandemic world. Investors would likely place even more emphasis on safe, defensive assets: good income producing projects are likely to remain attractive and may even score lower yields, but for the rest of the market, particularly for struggling assets, things will look differently. In other words, the yield gap between the best and the rest will likely widen", concludes Anca Merdescu, Associate Director Investment Services at Colliers.