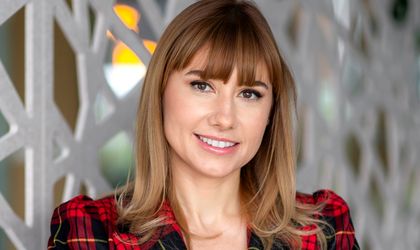 The volume of transactions with land dedicated exclusively for residential and commercial projects (office, retail, hotel) saw last year its highest value since 2007. The market has increased more than two and a half times compared to the estimated volume of 310 million euros in 2020, according to Colliers data. Retailers and residential developers have been extremely active, with land for such projects accounting for about 90% of the total.
The Capital still attracted the lion's share of deals, with three quarters of the nominal transaction volume, accounting for over 600 million euros. About 70% of transactions in Bucharest are for residential projects, Colliers consultants estimate, explaining that there are many transactions with large platforms for mixed-use projects where the share allocated by developers to various sectors is not completely sure. By comparison, in 2007,the Capital alone saw transactions of more than 800 million euros, and at national level, the 1 billion euros threshold was exceeded, according to estimates at that time.
"The planets have aligned in 2021 and, thanks to several elements, the market has doubled compared to 2019 and reached levels we have not seen since the 2006-2008 boom. 2021 proved to be a "bumper crop" year because there was a good interest in land and this was thanks to the adequate liquidity as well as the current economic context, with the high inflation increasing the attractiveness of real estate investments. Furthermore, the hefty pipeline of transactions started in 2019 and 2020 also contributed significantly to this volume, as some took longer to close  due to the pandemic ", explains Sînziana Oprea, director of the Land Agency at Colliers.
Outside the Capital, Colliers consultants noticed an increased interest among developers for a number of big cities, such as Timisoara, Brasov, Constanta, Cluj-Napoca, Craiova, Galati, Braila, Oradea, Sibiu, but also for certain smaller cities, such as Vaslui, Tulcea, Giurgiu or Călărași.
At the same time, there has been a significant increase in the number of large transactions (over 5 million euros), including outside Bucharest, and Colliers consultants also point out that 2021 also witnessed certainvalues rarely seen post-2008. For example, for a plot of land in the Primaverii area, developer Hagag paid almost 6,000 euros per square meter, approaching the absolute record for the land market in Romania, consisting of a plot of land in the Aviatorilor area selling for about 7,000 euros per square meter a decade and a half ago. On average, prices remain a bit below levels seen in 2007-2008, but Colliers experts note that the market fundamentals are also completely different: for instance, in the last 15 years, the purchasing power of the average wage earner in Bucharest (CPI adjusted) has nearly tripled.
The generous supply of land, alongside the fact that future development margins will be under pressure by the rise in the price for construction materials, have limited the increase in land prices to an average of 10-15%. In certain cases, we have seen more substantial price increases, but only for very good and urbanized land in Bucharest, where there has been increased competition between several interested developers.
"The prospects for 2022 are good, but a bit more subdued. Following a year that has been just as active as two normal ones, it will take some time for the market to absorb the pipeline of real estate projects, especially in the residential sector. Moreover, in Bucharest and in other areas of the country, there are some blockages or delays in the permitting process which can lengthen the entire acquisition process and the delivery of projects. Therefore, we expect a significant market volume for 2022, albeit below 2021 level, and a quasi-stagnation of prices, though exceptional land plots in a great positionand benefiting from approved urban planning documents can attract better offers. We expect that in 2022 investors will start focusing on new areas with on-going infrastructure developments because the first signs support such an argument. We already see an increased interest for the plots in the area of ​​the A0 Motorway, but also for those that could benefit from the extension of the Berceni metro", concludes Sînziana Oprea, director of the Land Agency at Colliers.