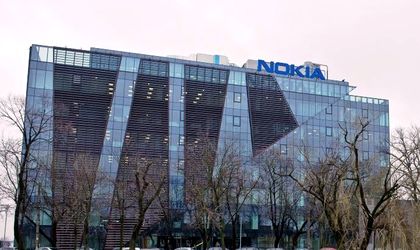 CIT Group, the main Romanian retailer on IT refurbished equipment, acquires the Nokia building in Timisoara for EUR 6.2 million and marks the entry into the real estate business. Real estate operations will be managed through the CIT Imobiliare division.
The Alcatel-Lucent building and later Nokia, located in the center of Timisoara, in the immediate vicinity of the City Business Center, has a leasable area of ​​11,000 square meters spread over four floors. The talks and negotiation process lasted more than a year, the building attracting the interest of several major players in the market, including the Globalworth investment fund. CIT Group was assisted in this transaction by the law firm Crudiu and Associates.
"We launched the IT distribution business in 2002 and started the first real estate acquisitions 10 years later, following a series of investment courses abroad. This is our first major acquisition, a well-known building, the first office building in Timisoara, an emblematic for the corporate environment of Timisoara, having an excellent location in the city's 0th district, a building that has hosted many years the most famous multinational in town. We are still interested in purchases, we are looking for buildings with great potential because of the very good location, either in the central area or close to established business hubs. We are generally targeting entrepreneurs who need small areas of 30 to 300 sq m and who find it very difficult to access modern office spaces with a very good location. The prices we offer are EUR 8 / sq m for the first rental of office space, in this area of ​​Timisoara the prices are between EUR 14 and EUR 19 / sq m. We aim to reach a 100 percent occupancy rate over the next 6 months," said Dan Iliescu, CIT Group CEO.
The CIT Group portfolio also includes an office building of 2,400 sqm with a total area of ​​6,000 square meters, fully leased, located in the Lipova area of ​​Timisoara on the axis linking Dumbrăviţa, the largest residential area of ​​the city connected with Openville .
In 2017, the CIT Group recorded revenues of over EUR 6 million. Approximately 70 percent of revenue was provided by its refurbished IT distribution network, which exceeds 3,500 registered distributors. At the same time, 25 percent of the turnover was provided by sales to the B2B segment.
CIT Grup, a company headquartered in Timisoara, specialized in the IT equipment refurbished and a 16-year activity, is the IT distribution market player who introduced the refurbished concept in Romania. CIT Group owns a 450 sqm shop in Timisoara and has an average of 100,000 products in stock. The main sales areas of CIT Group are Bucharest, Timisoara and Cluj-Napoca, as well as the big cities in Moldova. 95 percent of products are distributed on the local market. In 2015, the CIT Group earned more than EUR 5 million.