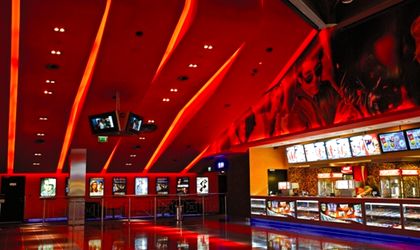 Cinema City will open its second Romanian megaplex in Sun Plaza shopping center. The firm thereby becomes the only operator to own two multiplex facilities in Bucharest totaling over 7,000 seats.
Cinema City Sun Plaza includes the largest digital cinema hall in the capital, with a total of 404 seats. The new multiplex consists of 15 screens, has over 2,800 seats and is the second largest cinema in Romania, after Cinema City Cotroceni.
This latest outlet, the seventh in the operator's local network, is located in Sun Plaza Shopping Center, in southern Bucharest, close to Piata Sudului subway station. The chain has so far opened six locations across the country, in Bucharest, Pitesti, Iasi, Timisoara, Cluj and Bacau, totaling 57 halls, with over 10,000 seats.
Cinema City International is the largest multiplex cinema operator in Israel and Central and Eastern Europe. The company is continuously developing its network in Israel, Poland, the Czech Republic, Hungary, Bulgaria and Romania.
Besides the money raised from selling tickets and services, the company generates other revenue from film distribution. It owns the exclusive distribution license for Disney productions in Israel, Poland, Hungary, and Romania through its subsidiary Forum Film. It also attracts income from DVD and VHS sales, advertising and various real estate projects related to the cinemas it operates.