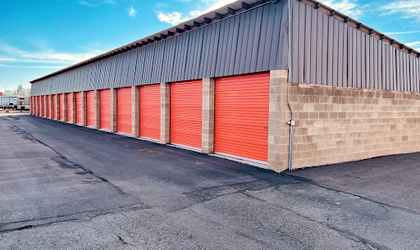 Look around, and you'll find plenty of storage unit options, making it extremely difficult to choose. After all, you don't want to end up with a storage facility that does more damage than protecting your stored items. Choosing the right storage unit depends on a plethora of factors. Here are some tips straight from experts to help you find the right storage unit to facilitate your needs.
Declutter First
Before you begin your endeavor of finding a storage facility, do yourself a favor and declutter the items in your household. You will find plenty of stored items you no longer use. It can be your old furniture in the basement or old clothes in the attic. Start by making a list of household items that you want to store.
Prioritize these items to see how often you will use them. Let's say you have several boxes of decorations, old clothes, and furniture. Taking decorations to the storage facility would be a good choice whereas the clothes and furniture you never use should be distributed. There is no point in keeping items stored when they no longer have any use. 
Setting up yard sales, listing items on online marketplaces, and donating these goods are effective methods to declutter. In the end, you will be left with the items you want to store. However, when decluttering, remember to keep the items that have sentimental value. Businesses and companies wanting to effectively store their goods should also start with decluttering before starting their search.
Storage Size
After you are done decluttering the items, the next thing to consider is the size of the storage unit. Ask yourself what items you would most likely store there. If it's furniture you want to store, a spacious storage unit would be necessary, whereas, for a dozen boxes, smaller storage would suffice. The size of the storage influences the price.
 A bigger storage unit means you have to pay for the extra storage. Measuring items like furniture and seeing whether the items can be stacked on each other safely can also give you an idea of the storage space required. If you are still confused about what size to go for, it is best to choose a storage size larger than what you are anticipating.  
Type of Storage
Besides the conventional storage units available, there are self-storage mobile units and temperature-controlled storage units if you want to store items that are affected by varying temperatures. Most temperature-sensitive items include electronics and appliances which get damaged in extremely hot and humid conditions. If you are aiming for a flexible option, a portable or mobile storage solution would work best. Mobile storage units are carried by the storage service provider to your home and can either be placed in your backyard or taken back to their secure storage area after you are done.
 Self-storage is the conventional method of storage where you carry the items to store by yourself and can access the facility anytime you want. Reviewing the type of items you want to store can also assist in choosing the right type of storage facility. Storing antique furniture in a mobile storage unit might not be a good option. Items that require the right environment and are prone to damage need larger, temperature-controlled storage space.  Make sure to research online and evaluate each option you have. Review the features of each storage space to determine whether the storage unit you use can suffice your needs or not. 
Price of Storage Facility
The price of a storage unit varies with its size and the provided features. By comparing the prices of the available services, it will become easier to choose a feasible option that falls within your budget. Several storage services offer special discounts for military vets, seniors, and when you are in for a long-term contract.
Even the same-sized facility will have varying prices, Therefore, play your cards wisely for better outcomes. A company offering their storage on a monthly basis and not taking a deposit fee is an excellent option to consider as you will only be paying for what you are using. However, do go through the terms of the contract and see whether there are any charges when you no longer need the service. These charges and terms are often written in fine print so do a review or ask the service provider directly about any charges.  
Insurance Coverage
Plenty of storage facilities offer insurance coverage on the stored items. Always read the terms of coverage as there might be some terms that might not be acceptable in your particular case. Some may hold your possessions in case of an event like theft or unexpected damage while others might even demand a fee depending on the time between the payout and your submission claim. Nonetheless, go over the terms thoroughly and ask the service provider to explain if you find something ambiguous. 
Securing the Storage
Although many storage units keep the stored items in locked units in a secure facility, adding protection of your own can further ensure safety. Padlocks are an excellent choice that leaves little to no room for a break-in. Furthermore, make sure the facility has working CCTV cameras to monitor any suspicious activity. 
Quality Services
When searching for a storage unit, only choose the storage providers who have maintained a reputation for providing quality services. You might already be familiar with a few names, but researching and comparing the services are crucial. It is best to visit the storage unit in person and see how well the area is maintained. You can check the walls for any seepage, cracks, or dampness. Ask whether they have a drainage system installed to avoid rainwater from getting in. 
Reliable storage services always keep their units clean and well maintained. Besides that, they also have a better security setup, ensuring the safety and longevity of the stored items. Perth has several storage spaces available but choosing a reliable service is necessary. The services providing secure storage in Perth have 24/7 surveillance systems and dedicated teams to carry out operations. Visiting the storage facility is a must before signing an agreement as it can provide a great deal of insight into the security of the premises. Besides securing the premises through CCTV cameras, special locks and alarms are also placed, making the facility breach-proof. Substandard facilities don't provide any form of security except a storage unit which is a major red flag. 
Asking For Recommendations
Searching for storage space is indeed a daunting experience. You can ask your friends, peers, co-workers, and family members for recommendations. Some of them might have a storage unit or prior experience that you can learn from. As they have already been through the process, asking them ensures you get the best value for the money you are paying. Most of them will give you unbiased reviews of their experience so you can make the right choice. If you are still confused, reach out to the storage services company and ask them for testimonials from previous clients and read how other people review the service. 
Self-storage Rules
Several rules are placed by storage unit providers to make sure items are stored the right way. You can go through the rules to place items in a better manner. Furthermore, never forget to take an inventory of the items you want to store in the facility as it will prevent you from overloading the storage space. Many storage facilities have some storage restrictions so make sure you review their rules for storage before signing the agreement. 
Accessibility
Almost every storage facility offers 24/7 accessibility to storage units but how often will you need access to the stored items is also worth considering. If you want the easiest access, consider a portable or mobile self-storage unit that can be kept in around your household premises. However, if you don't need the stored items much often, a self-storage unit would be an excellent choice.
 Mobile storage units are expensive but they also provide easy transportation of your belongings. On the other hand, choosing a conventional storage unit will require you to drive to the premises but will be affordable and might even provide larger storage space. The location of the storage space affects the accessibility. It is best to choose a storage facility in your area that is near your home. It makes it easier to store items, access them when required and cuts down costs of transporting these items over long distances.      
Temperature-Controlled Facility
As mentioned earlier, if you have certain household items that require the maintenance of indoor temperature and humidity levels, consider a facility providing climate control. These state-of-the-art facilities are equipped with the latest sensors and devices that seamlessly maintain the required temperatures within the facility, ensuring the longevity of the stored goods. Musical instruments and electronic appliances can easily get damaged. Storing these items in a climate-controlled storage unit would be the right choice to make. 
Opt For a Larger Space
Storing your items in a facility never means you have to cram them up, leaving little to no space if you want to access the stored items. Opt for a slightly larger storage unit than your required storage capacity. This will make room for you to walk around and access the required item. It's never feasible to empty your storage halfway through only to access a few items. Furthermore, place the items strategically, making a pathway between them so you can use the space with convenience. 
Check Ventilation
No matter how well the facility is maintained, it is imperative to have a ventilation system. During humid climate conditions, humidity develops within the storage spaces that don't have a ventilation system. The humidity can easily damage the stored items and increase mold development. Dampness affects the structural integrity of the goods, especially those made from natural materials like furniture and clothes. 
Review Payment Policies
Most storage providers welcome long-term contracts and can offer affordable prices if you are in for the long run. Some facilities even offer a fee waiver for the first month. Besides looking for discounts, pay attention to their payment policies. Storage facilities have stringent regulations when it comes to late payments. Before signing the agreement, review their payment policies, especially the late payment section. Nowadays, quality storage unit providers also offer the service of automatic payments, so you can never miss a due date. There are even some policies that give storage facilities the right to auction your items if you are unable to pay. 
Getting Insurance
If you don't want the coverage your facility provides, ask your insurance provider for storage facility coverage or search for an insurance provider offering the coverage. No matter how well you take care of the items, there is still a chance of a bug infestation or damage due to a humid environment. However, do read the terms of the insurance provider as well and be specific about the items you want coverage for. 
Cleanliness of The Facility
Most storage facilities are constructed in industrial units and accumulate a lot of dust. Oftentimes, pest outbreaks can also occur, compromising the quality of their services. See how well the facility is maintained and look for any red flags. Older constructions are more susceptible to dirt and pest infestations than newer constructions. 
Besides inspecting the cleanliness during your visit, you can ask the facility manager about their action plan in case a pest infestation occurs. A reliable storage facility provider will always have a plan ready to be executed. Most facilities even spray the facility with pesticides and make sure there are no issues on the premises that can lead to an infestation. 
Use the tips we shared here to help with your search for the right storage facility. Lastly, never compromise on the security and cleanliness of a facility. A reliable storage unit provider will always provide you with the best services when it comes to finding a secure, clean, and cost-friendly storage space.