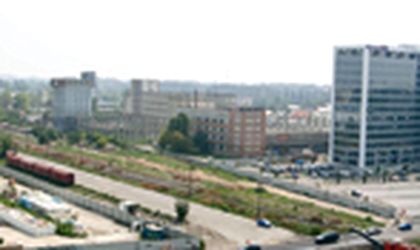 As previously reported by Business Review, the plots on sale are in attractive locations in Bucharest and were under evaluated. One of the plots is in the Militari area of Bucharest, close to Cora Lujerului and Plaza Romania mall. The 3.8-hectare plot there is made of five smaller lots and is under evaluated. CFR has another 0.8 hectare plot in the area but it is part of a contract with Cora and cannot be sold.
According to CFR data published in the local media, the Bucharest plot's book value is of some EUR 42,000, while the 2,400 sqm plot in the south of Ploiesti has a book value of EUR 2,680.
The market value of the plot in Militari is however close to EUR 57 million at the lowest price in the area. The company which advised CFR on the plots' values advised the company to sell the Bucharest one starting almost EUR 1,300 per sqm and the Ploiesti plot at EUR 285 per sqm.
CFR has chosen to sell its plots by auctioning them on the Romanian Commodities Exchange (BRM). CFR is one of the main clients for BRM – the company usually buys products and services through BRM's terminals.
CFR Infrastructure owes Electrica some EUR 180 million, for the June 2005- May 2007 period plus penalties. The money from the plots will only cover almost a quarter of this debt.
Corina Saceanu