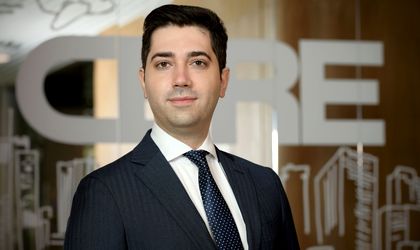 Global real estate advisor, CBRE, has advised CA Immo on the sale of its Romanian office platform to Pavăl Holding. The portfolio is comprised of seven high-quality office properties located in Bucharest, as well as the highly experienced Romanian management team. Its acquisition makes Pavăl Holding the city's second-largest office landlord.
"We are very happy to see that the Romanian investors' growing interest in the office segment. We are proud to have worked on more than 50% of the most important office transactions in Romania this year. Our investment team is cohesive, experienced, and has proven its capabilities," said Mihai Pătrulescu, Head of Investment Properties, CBRE Romania.
CBRE acted as the exclusive financial and real estate advisor to CA Immo. CBRE was selected by the seller based on its ability to adapt its approach to investor needs and to find solutions to the most vexing challenges.
"This is the largest real estate transaction ever in Romania as well as the largest investment ever made by a 100% Romanian company. The CA Immo portfolio, which we represented with complete services, is an extremely solid one, assembled over 20 years. It has an impeccable mix of international and national tenants, buildings with a strategic location and an exceptional retention rate. This is more than a record transaction, it is a defining moment for the Romanian real estate market." added Laura Dumea-Bencze, Director Investment Properties, CBRE Romania.
Despite the many macro challenges facing real estate investors around the world, the Romanian market remains very solid, and international, regional, and local investors remain highly interested in acquiring assets in the country.
CA Immo's Romanian portfolio is comprising seven office buildings with excellent occupancy rates, all located in prime areas of Bucharest, with a total leasable area (GLA) of approximately 165,000 sqm.:
Bucharest Business Park (26,700 sqm)
Campus 6.1 (22,700 sqm)
Europe House (16,400 sqm)
Opera Center I (11,900 sqm)
Opera Center II (3.500 sqm)
Orhideea Towers (37,000 sqm)
Riverplace (47,000 sqm)
CA Immo, listed on the Austrian stock exchange, is one of the most important office landlords in the local market and divested its entire portfolio of real estate assets in Romania as part of its ongoing capital rotation programme. The Romanian portfolio is a clear example of the CA Immo blueprint: concentrated exposure within established CBD locations and emerging submarkets that appeal to tenants from multiple sectors to create portfolio synergies and build competitive advantage.
The CBRE team included experts in Investment Properties and Investment Banking professionals cross-boarders in Europe.
Benjamin Rouah, Head of Continental Europe, RE Investment Banking CBRE, comments:
"We would like to thank all parties involved. We are very honored to have worked with this transaction, it proves our unique position to advise our clients in real estate platform deals by combining M&A and real estate expertise. This transaction is one of the most complex projects our team has worked on, in an intense timeline."
In the first nine months of 2022, Romania's investment market concluded transactions with a total volume of EUR 650 mln, 16% more compared with the same period from 2021, according to the latest data from CBRE Research. It is estimated that by the end of 2022, the total volume of transactions will reach €1.2bn, about 30% more than last year.