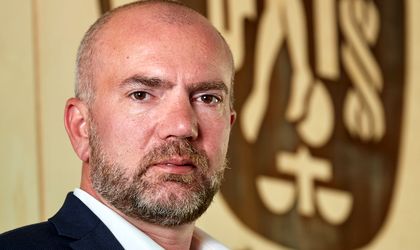 Last month, Oltina IMPEX PROD COM SRL company obtained the SafeGuard certification, following the audit performed by Bureau Veritas specialists. Through the "Restart your business with Bureau Veritas" solution, it has been certified that the manufacturer complies with national and international best practices and recommendations on the preventive measures applicable against the new type of Coronavirus.
In order to continue its commercial activity, Oltina is committed to preventing the risk of contamination with the new coronavirus through a series of safety measures that are applied inside the bakery.
The location was audited according to the customized list of indicators that follow the four major directions reflected in SafeGuard policies, namely: procedures developed for staff protection, specific actions to maintain good hygiene in the workplace, specific topics of human behavior – such as it would be the social distance between employees and the controls in place, including the periodic inspection and maintenance of space and equipment.
Both teams of physicians and epidemiologists of world renown have contributed to the creation of the SafeGuard standard. The label attests to addressing all the risks specific to the places where people live and work, while training and verifying the teams effectively regarding good practices and the adoption of appropriate protection measures.
Alexandru Vidu, Chief Executive of Bureau Veritas Romania, said: "By certifying the well-known milling and bakery company, we continue to validate the benefits of the SafeGuard solution on the Romanian market and respect our commitment to support businesses with real needs to restore confidence in the context of the Covid-19 pandemic. In this way, we have the ability to meet people's new expectations in terms of health and safety."
Moreover, through the partnership between Oltina and Bureau Veritas Romania – a partnership with tradition between the two organizations, it was facilitated to obtain two other very important certifications: SMETA and Gluten Free. In this way, Oltina not only proved once again the ethical way in which it operates throughout the supply chain, but also managed to demonstrate that the products it manufactures are safe and gluten-free.