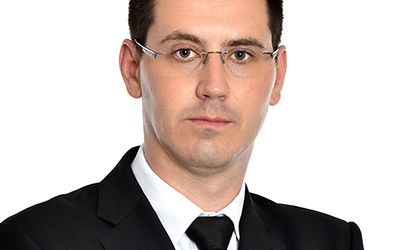 BuildGreen, one of the most important development, design and green building certification company from Romania, ended 2016 with a portfolio increase of over 100 percent, exceeding the level of 2.7 million sqm of properties assisted for certification. Also, in expansion of BuildGreen's activity in the CEE region, by entering 3 new markets – Czech Republic, Slovakia and Croatia. In  2017, the company plans to consolidate its international presence and grow its portfolio by 30 percent.
"Among the most notable projects started by BuildGreen in 2016 is the certification of NEPI's property portfolio in Central and Eastern Europe. The fact that Europe's biggest real estate company chooses to implement green building solutions represents a positive signal for the entire real estate market and an unprecedented recognition of sustainability as a strategic tool in the successful development and management of commercial properties. The second positive market signal is given by the increased demand from end-users, which could be considered the "tipping point" of large-scale adoption of green building principles. As of last year, we have been receiving more and more requests for certifying owner-occupied buildings, coming from companies outside the real estate sector. We already manage 3 projects of this type," says Razvan Nica, BuildGreen managing director.
In 2016, BuildGreen signed consultancy contracts for 33 new projects, in Romania and in other Central and Eastern European countries (such as Czech Republic, Slovakia and Croatia). This represents the start of a new stage in the company's expansion to other markets.
The new contracts represent a 67 percent growth in the number of projects managed by BuildGreen. The portfolio with the total area of the certified or assisted projects increased with more than 100 percent in the past year so that at the end of 2016 amounted to over 2,7 million sqm.