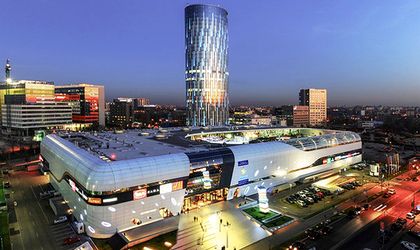 The Bucharest retail market won't see a new commercial center in the next two or three years. Instead, investments will be focused on extensions of already existing projects. On the figures available now, the Bucharest market will grow by 56,500 sqm until 2020 after the extensions of Veranda Mall, Colosseum Retail Park and Promenada.
The most important investment is the extension of Promenada, announced since 2015, where owner NEPI-Rockastle, who bought the scheme in 2014 for EUR 148 million, will inject around EUR 50 million to enlarge the mall by 34,000 sqm and add a 30,000 sqm office building connected to the retail project.
It seems that the extension of Promenada will be served by a 7 floor underground parking lot, the deepest in the country. After the investment is over, Promenada will reach about 70,000 sqm total retail surface.
Another extension of a commercial project will be Colosseum Mall, located in the north-west area of Bucharest, and the expansion of the existing retail scheme, for EUR 30 million.
The 16,500 square meters of new GLA as an extension of existing retail development at Colosseum Mall will include local and international fashion brands, fast food and dining restaurants, a fitness center, play areas for children, casino, lounge bar as well as an ultra-modern 7-screen multiplex cinema.
EUR 10 million for Veranda Mall's extension
According to the developer, Nova Imobiliare, around 75 percent of the GLA is under advanced discussions and the construction will start later this year, while the inauguration will take place in the first half of 2019.
Finally, Prodplast Imobiliare announced one month ago a EUR 10 million investment for an 6,000 sqm extension of Veranda Mall, the last mall opened in Bucharest, back in the fall of 2016.
Veranda Mall's tenants will include World Class Romania, BCR Central Branch Sector 2 and a Multiplex cinema with 10 screens. The construction works will be completed in Q2 2019.
The extension of Veranda Mall aims mainly to complement the existing spaces with new entertainment areas and other leisure options. Thus, as a result of the expansion, restaurants and entertainment facilities will reach 22 percent of the total shopping center, an increase of 12 percent.
According to consultants at CBRE, the Romanian retail market includes 3.5 million sqm, of which around a third are in Bucharest.