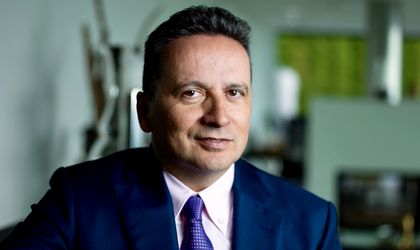 Swiss investor Claudio Cisullo, operating in Romania through the company ACC Investments SRL, announced that he will expand his investment portfolio on the Romanian real estate market by entering the luxury residential segment. The company owns apartments in Northern Bucharest in Greenfield and Cortina Residence.
The company seems, at least partially, to take after Norwegian investor Romania Invest, and Canadian Benevo, both having bought hundreds of apartments in 2007-2009 on the Bucharest residential market to rent or resell, but both having had huge problems on a crisis-hit market.
The investor told BR that his company's property portfolio currently comprises numerous residential properties in high-demand regions of Bucharest. These include a number of newly-built family apartments and luxury penthouses in the northern part of the town.
"Beyond our existing property portfolio, we continue to pursue opportunities across both the upper and luxury residential segments, as well as in the commercial real estate segment," Claudio Cisullo stated.
According to Cisullo, ACC Investments have finalized an investment round in residential real estate and are currently examining other projects, including commercial real estate.
The company owns many two- and three-room apartments in Greenfield and Cortina Residence: "We are investing in a double-digit number of apartments. We do not disclose detailed figures."
The Swiss entrepreneur says that his company won't invest in developing residential projects.
"ACC carries out mid- to long-term investments in existing real estate portfolios as well as in general contractors and their projects, which we believe have particular future potential. On this segment, we specifically focus on ensuring that both construction and maintenance activities are executed in a competent, sustainable and cost-effective manner," Cisullo explained.
Together with Claudio Cisullo, who is the chairman of the company, members of ACC Investments' advisory board are: Mihnea Vasiliu, CEO of Ringier Romania, Gabriel Biris, tax consultant and former state secretary at the Finance Ministry, and Corina Vinţan, founder of Links Associates Director General for Communication at the Foreign Affairs Ministry.