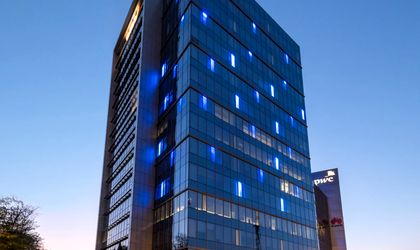 NEPI Rockastle, the largest owner of shopping centers in Romania, is preparing to sell its office portfolio, valued at about 300 million euros.
The South African investor owns five office buildings: the 47,000 sqm City Business Center in Timisoara, valued at EUR 97.1 million and annual rents of EUR 7.9 million; Floreasca Business Park with a surface of 36,300 sqm and valued at EUR 108.3 million, with annual rents of EUR 7.9 million; The Lakeview, with an area of ​​25,600 sqm, estimated at EUR 74.5 million and EUR 5.4 million annual income from rent; Victoriei Office of 7,800 sqm, valued at EUR 40.7 million and a rent income of EUR 2.7 million (all three in Bucharest); The Office in Cluj-Napoca, with an area of ​​63,600 sqm, rated at EUR 61.1 million and with EUR 5.1 million from rents.
"As part of the strategy to focus on the retail sector, where Nepi Rockcastle has become a key player in Central and Eastern Europe, we are exploring the opportunity to redirect the capital currently invested in non-strategic assets for the company in expanding its portfolio of dominant trade centers. The retail sector has the potential to offer promising opportunities in 2019. In this context, we have evaluated the M&A market with our consultants, and if we could find a suitable partner to buy the office portfolio at its fair value, we would be open to a possible sale. We note that discussions are still at an early stage, but the market's interest is already very good," NEPI Rockastle representatives told BR.
According to Chris Bell, the managing director of consultancy company Knight Frank, it seems easier to sell a EUR 300 million portfolio on the Romanian market, because the buyer has to have a team on the ground – it is at the same time a solid presence on the market, and a test.
NEPI Rockastle started to look for a buyer as early as 2017, in order to focus on its core market, and among potential interested companies was Globalworth, founded by Ioannis Papalekas and the biggest owner of office spaces in the country.
The Office project in Cluj-Napoca seems to have raised the interest of businessman Ion Tiriac and the Paval brothers, owners of the Dedeman retail chain, who last year bought The Bridge office project in Bucharest from Forte Partners for EUR 200 million in the most expensive office transaction in the country.
Colliers International analysts estimated that office transactions on the Romanian real estate market would reach at least EUR 500 million this year.